Hugo Silva and Leonor Watling star in 'Nasdrovia': "A series like this has never been done"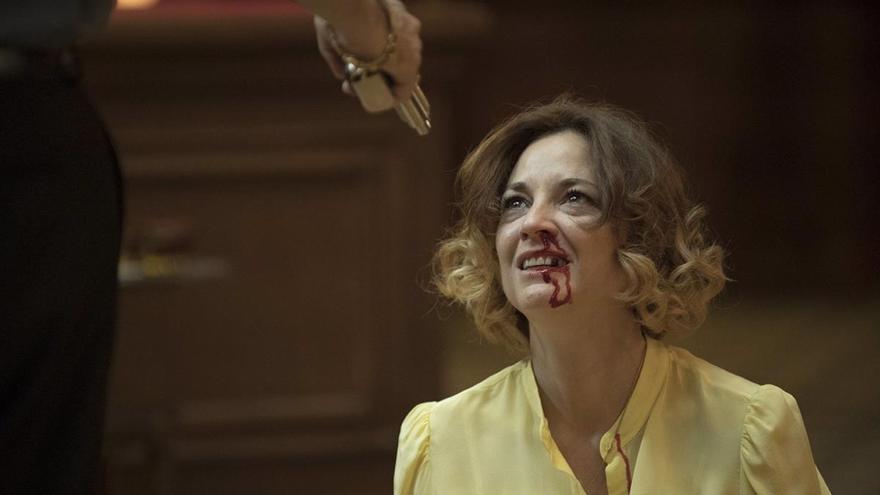 Movistar + premieres this Friday, November 6 'Nasdrovia', new series created by Sergio Sarria, Luismi Pérez and Miguel Esteban. Eleanor Watling Y Hugo Silva star in this crazy comedy that the actor defines as "brave" and "modern."
"He has a different, new, brave way of telling, breaking the fourth wall. With a finer humor, very situational. The code is very modern, a series like this had not yet been made"says Silva. The actor and Watling embody Julián and Edurne, two lawyers who decide to leave their profession to open a restaurant specializing in Russian food that ends up becoming the mob's favorite hangout.
"The hardest thing has been set up a character like Julian, with that point of view, with all those weaknesses, with that way of suffering. In comedy you have to know how to suffer very well because comedy is in the character's suffering, "he says.
"Julián is more aware, but I don't have Edurne's pride," adds Watling about his character. Like the protagonists, the interpreters admit that they too have thought about leaving everything and reinventing themselves. "It's very an actor to wonder: 'What would my life be like if I did something else?'"admits Silva.
Luis Bermejo completes the team in charge of the restaurant in the role of Franky, the cook. "It is a comedy that I have never seen before in Spain," says the actor. "We are used to seeing very external comedy and this is a very real comedy. Russians are extraordinary and rare, and these two protagonists are also very curious," he adds.
Goes further
Marc Vigil, director of fiction, also defends the characteristic humor of the production. "It seems that a comedy has to be guys who say funny things, instead of building the stories from the characters," he laments.
"In dramas and thrillers, everything has been taken care of more aesthetically, but comedy seems to always be hooked on the artificial, the sets, the luminosity. In Nasdrovia we have gone one step further, "he says.
The cast is completed by members of the RUSSIAN mafia, played by Anton Yakovlev, Kevin Brand, Yan Tual and Michael John Treanor. 'Nasdrovia' has a first season of six episodes. The series arrives on Movistar + on November 6 with the premiere of two 30-minute episodes a week.