Hugo Millán's mother: "You have taken my whole life with you"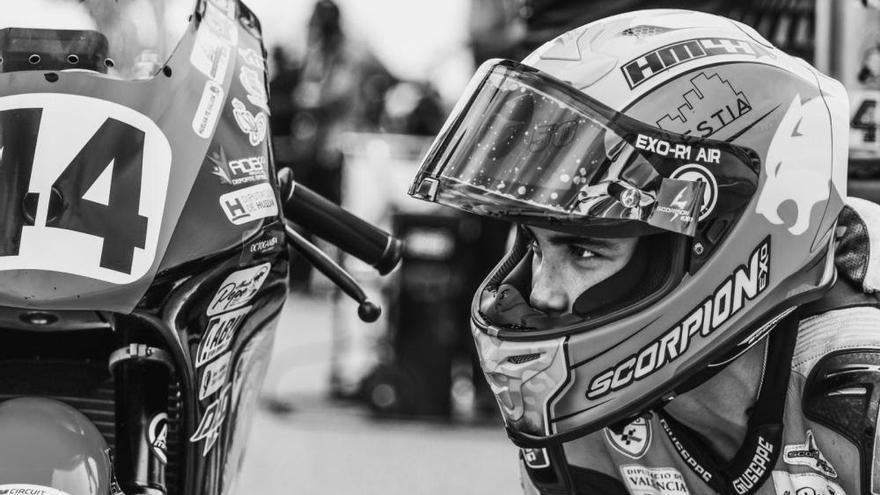 Ana Belén Gracia, mother of Hugo Millán, motorcycle racer who died this Sunday at the Motorland Aragón circuit at the age of fourteen, said goodbye to your child on social media, where you have ensured: "I've only been without you for hours and I can't with my soul, you've taken my whole life with you."
In a letter shared this Monday on Facebook, Ana Belén Gracia addressed her son directly: "My guardian angel, how are you? I love you very much my champion"." You are the best thing that has happened to me in my life. I love you my Super Hugo ", he affirmed.
His father, Kike Millán, for his part, also declared on Facebook that his life "split" with the death of Hugo, but assured that he will ensure that his "great humility and good work on the circuits" is "not forgotten".
"You gave your life to be so brave and I swear by my life that I will not stop fighting so that your name does not vanish." "Forever Super Hugo," he says.
Throughout Sunday and Monday, the Huelva society has been showing its pain and support to the young man's family after his tragic loss.
Representatives of institutions such as the Huelva City Council or Palos de la Frontera, the Provincial Council have made their condolences public, as well as different clubs in the province such as Recreativo de Huelva, Sporting Club, San Roque de Lepe or the City of Huelva and the CDB Enrique Benítez, among others.
Hugo Millán He died this Sunday after suffering a heavy fall and later being run over by another pilot at the Motorland Aragón circuit in Alcañiz (Teruel) during the fifth round of the FIM CEV Repsol.
After the fall of the young pilot from Huelva, the race management showed the red flag and medical assistance went to the scene of the accident, then He was transferred by helicopter to a hospital in Zaragoza, where he died hours later..
Millán, nicknamed Super Hugo, belonged to the Cuna de Campeones team and became the leader of its category this season, the European Talent Cup.