Huercasa Country Festival 2019, the return of Quique González | Miss Festivals Blog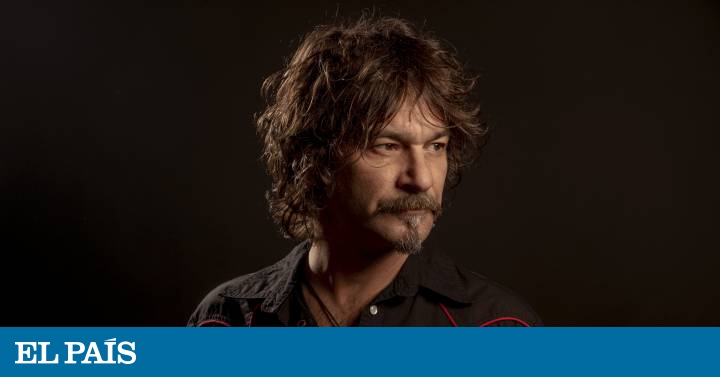 Quique González He announced in May that he would do a mini-concert tour during this month of July and anticipated that his expected upcoming studio album would arrive after summer. The moment of returning to enjoy it live has arrived, because this musical aperitif begins on Wednesday and has five stops and the most outstanding one will take place this Friday in Riaza, Segovia, within the new edition of the Huercasa Country Festival. Here, Quique will play his usual songs with a band formed by Los Detectives along with new additions, like that of his friend Alex Muñoz, a Spanish guitarist based in Nashville.
This is his first musical journey since October 2017 and Madrid is, together with the Texan Hayes Carll, the artist with the most exponential growth within the country rockand and the Americana of the last months. Together they are the big headliners of the sixth edition of this musical event, which will be held from July 5 to 7. The truth is that Huercasa is a unique festival in Spain because this is one of the few opportunities in which the viewer can enjoy the best music artists of North American roots. And one more year, in Riaza, concerts can also be enjoyed as a family, in fact, children under 16 will have free access to the main campus accompanied by a responsible adult.
But one of the best parts of this event will take place in the center of town, in the Plaza Mayor. Here, attendees and neighbors can blend in with the cause and show off their boots dancing in their famous Country & Western Dance marathons. In fact, for those who want to point to the activity, on the web is hung the list of choreographies of this 2019.
Friday hours
The poster planned for the first day, will have Spanish and with Ashley Campbell, which will offer its only concert in Europe in this Segovian town. Friday will continue with another exclusive date in Spain, the one of Will Hoge and his band, which will show their latest album, My American Dream And the closing is for Quique González, who fell in love with this festival last year when he attended as a spectator.
Football pitch Las Delicias de Riaza
18.00: Opening of doors
7:00 pm: Workshops and Marathon of Country & Western Dance
20.15: Ashley Campbell
21.20: Will Hoge
23.00: Quique González
01.30: Closure of facilities
Saturday hours
The day of Saturday will offer four concerts, beginning with version 2019 of the HCF All-Stars Band, led by Jeff Spinoza and integrated by Francisco Simón, Guillermo Berlanga, Pau Álvarez, Manuel Bagüés and Ezequiel Navas. The night will continue with Chuck Mead & The Grassy Knoll Boys and the third band to take the stage will be The Long Ryders, a referent of American roots music, which comes to the festival with a new album, Psychedelic Country Soul. It will close the concerts in the Field of the Delights Hayes Carll. After placing his last four albums at number one on the list American Airplay, will present his sixth album exclusively at Riaza, What It Is.
Football pitch Las Delicias de Riaza
18.00: Opening of doors
18.30: Workshops and Marathon of Country & Western Dance
19.45: HCF All-Stars Band
20.50: Chuck Mead & The Grassy Knoll Boys
22.15: The Long Ryders
23.45: Hayes Carll
01.30: Closure of facilities
Plaza Mayor de Riaza
12.00: Class and Marathon of Country & Western Dance
13.30: Badlands Concert
Sunday hours
Plaza Mayor de Riaza
12.00: Class and Marathon of Country & Western Dance
13.30: Concert of Conjunto San Antonio
Map of the Huercasa Country Festival
Friday tickets are on sale for 40 euros, Saturday tickets for 45 euros and the subscription for 70 euros. They can be purchased through Ticketea and at the official points of sale indicated on the festival website. Tickets can also be purchased at the ticket offices, which will be open from 5:00 p.m. to 2:00 p.m. on the two days of the Huercasa. Of course, during the festival, prices will be 80 euros if it is the season ticket, 45, if it is Friday, and 50 if it is Saturday.
How to get to Riaza
By bus: Huercasa makes several buses available to the public from Madrid. They would pick up all those interested at five o'clock in the afternoon at the Moncloa interchange, transferring them to the festival, where buses will also leave once the concerts are over. More information in 'Come to the Festival by bus'
By car: The site is just over 100 km from Madrid and only 70 km from Segovia. To get from Madrid, you have to take the N-I (Carretera de Burgos) until the detour 103 (Km 103) that indicates Riaza (N-110 towards Soria) and at 15 Km is the Villa de Riaza.
(tagsToTranslate) huercasa country festival (t) 2019 (t) return (t) quique gonzález (t) day (t) 5 (t) July 6 (t) celebrate (t) locality (t) segoviana (t) segoviano (t) riaza (t) sixth (t) edition (t) festival (t) only (t) Spain



Source link