Huawei accuses the US of launching cyberattacks against the company | Economy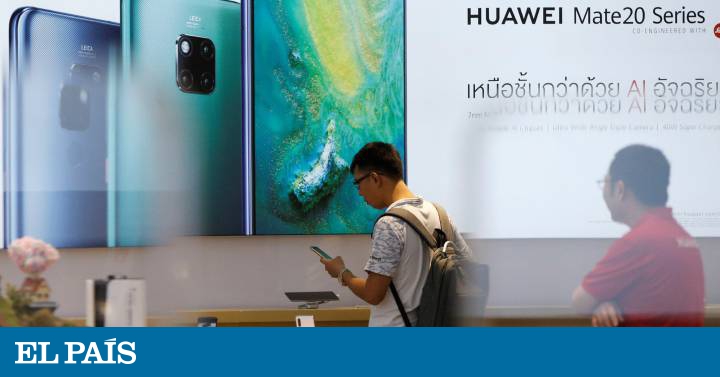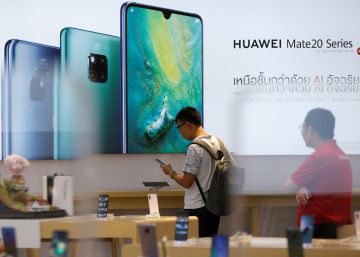 Chinese technology manufacturer Huawei has accused the United States Government of "launch cyber attacks to infiltrate its intranet and the company's internal information systems" and instruct law enforcement to threaten, coerce and incite current and former Huawei employees in the US to turn against the Company and work for them. The Asian company denounces even illegal arrests of its workers and partners.
These accusations come in the middle of the trade war with China and just a week after the newspaper The Wall Street Journal will report that the US Attorney's Office is investigating Huawei again for an alleged case of theft of intellectual property to both individuals and rival companies. The investigation, which focuses on documents and facts that were not covered in last year's court cases, also calls into question Huawei's methods to hire workers from rival companies.
The accusations of the Chinese company about the US Government occur in a context of high tension and serious cross-criticism between Washington and Beijing. Huawei maintains that the US government has been using all the tools at its disposal, including judicial and administrative powers, "as well as a series of other unscrupulous means," to sabotage the commercial operations of Huawei and its partners.
"During the last months, the United States Government has been taking advantage of its political and diplomatic influence to pressure other governments to Huawei teams ban", said the Chinese company.
Huawei has also criticized, among other actions, that the US authorities conspired both with companies with which it collaborates, and with commercial rivals of the Chinese corporation to file unsubstantiated charges against the company.
United States veto to Huawei
"The fact is that none of Huawei's core technologies has been the subject of any criminal case against the company, and none of the accusations of the US government have been backed with sufficient evidence," says the Asian company.
Thus, the Chinese manufacturer has expressed its strong condemnation of the "evil and concerted" effort of the US Government to discredit Huawei and curb your leading position in the industry.
Last August, Donald Trump labeled the Chinese company as being
"a threat against national security"
hours before re-extending the ban on the sale of products to Huawei in the country. The veto, which will be implemented on November 19, will prohibit the Chinese manufacturer and more than 100 subsidiary companies from working with
US microprocessor manufacturers and any American company
, which will leave Huawei out of Google Play and therefore,
to Android operating system applications that are not open source.