How was the bonfire of Carlos Algora against Diego censored by Telecinco?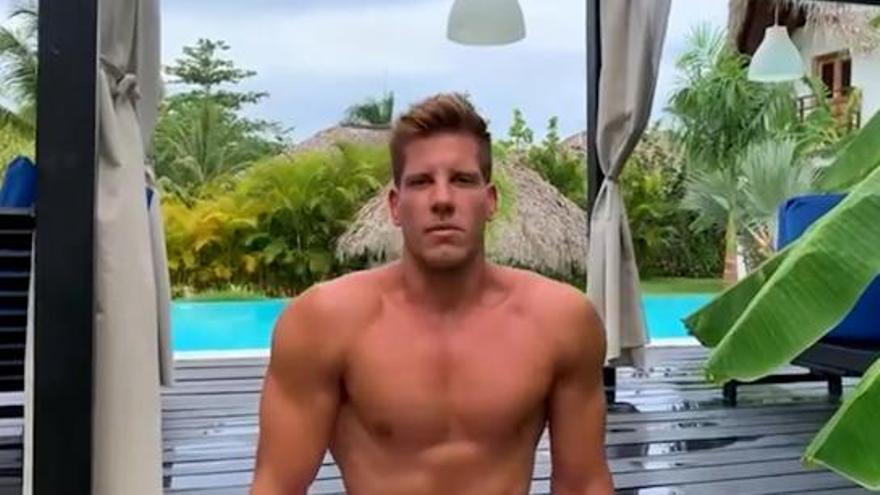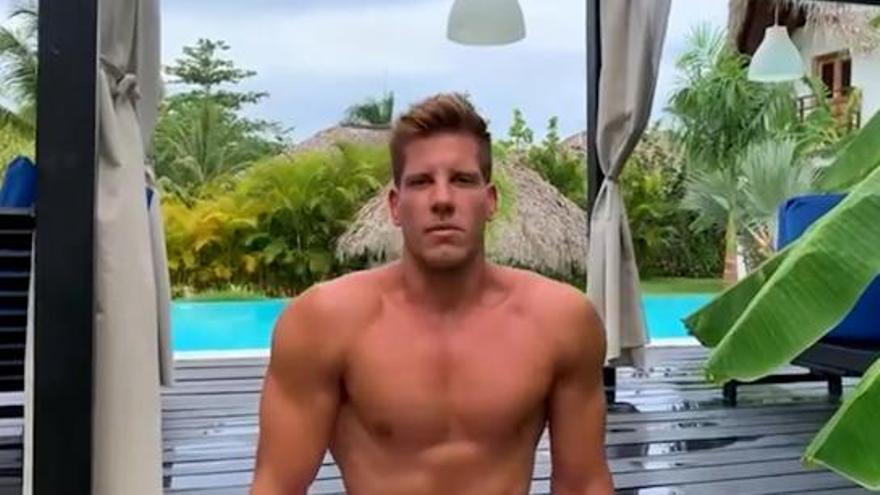 "I haven't slept for several nights, since I can't sleep in Lola's room, but hey". Thus began the bonfire censored by Telecinco between Carlos and Diego. The reason why it was deleted is already known to all: the bachelor was arrested in Las Palmas de Gran Canaria for an alleged crime of sexual abuse, so Mediaset did not want problems and decided to erase all presence of the contestant from yesterday's gala (at least, the most visible).
The guard court of Las Palmas de Gran Canaria has ordered this Wednesday provisional release with charges of alleged sexual abuse for Carlos A., one of the participants of the third edition of 'The Island of Temptations', as reported by the Superior Court of Justice of the Canary Islands (TSJC).
Specifically, the head of investigating court number 7, magistrate Javier García Sotoca, has agreed to his provisional release on charges of alleged sexual abuse during an illegal party in a chalet in the Madrid town of Colmenarejo on February 13.
The judge has taken a statement from him online since the Command of the Civil Guard because the investigated is isolated having tested positive for Covid-19, although he remains asymptomatic.
As precautionary measures, the magistrate has ordered the withdrawal of the passport and the obligation to appear weekly before the Court of Colmenar that is handling the case.
Thanks to Mitele Plus, a platform where subscribers can see each gala of The island of the tentsActions 3, we know how a stroke event developed. "You take it, the same thing will happen to you," Diego assured after hearing Carlos's first sentence, to which he replied contemptuously: "I don't think so, I'm not a guy like you," to which Sandra Barneda had to intervene and ask that they not insult each other.
Diego began to get upset and both his companions and the presenter had to ask him to breathe; and is that the attitude of the bachelor was not the most correct. Then, it is true that Lola's boyfriend confessed to feeling liberated: "You have done me a great favor by realizing that the person next to me is not worth a penny." But of course, Carlos couldn't keep quiet and said: "No, the person next to you doesn't deserve it."
"You start with a girl who has been unfaithful to her boyfriend, and with how cute you are, because you are going to do the same," Diego reproached him once more, to which Carlos only replied: "in life you have to know how to win and lose, how do you know well ". When asked if he has future projects with Lola, Carlos laughed and answered in the affirmative, causing the rest of the boys at the stake to laugh because they did not believe it.