How to survive oppositions in the 21st century | Economy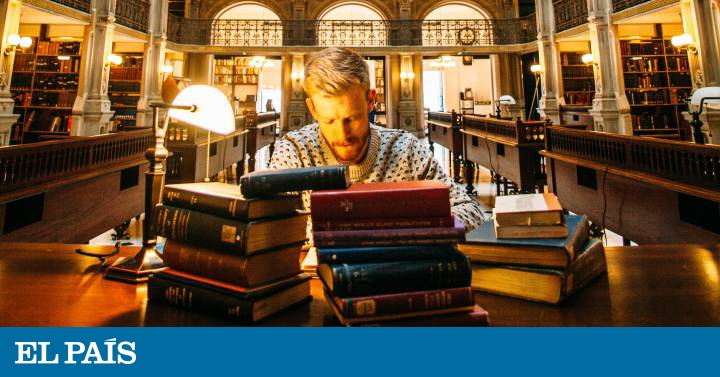 Discipline, perseverance, commitment, a good dose of vocation or infinite patience. If we think of the attributes of a successful opponent, the list that populates the road to his desired place can be even longer: sacrifice, organization, resistance … Add and follow, and all without even having the guarantee that in the end it will be approved, or that even approving the square will be yours. But the prospect of accessing a stable job (and vocational in many cases) in a precarious labor market, still has a great appeal for the thousands of citizens who come to a call every year. But has the way to prepare for oppositions changed in any way?
Judging by the opinion of the experts consulted, Change is undeniable, and it has come hand in hand with new technologies. Thanks to them, "more and more people are preparing an opposition by combining the study with work and personal life. The flexibility allowed by the different online and distance academies, in terms of schedules and plans, has led to an increase in opponents with self-regulated preparation, "says Joan Ramón Castelló, co-founder and CMO of the study seeker eMagister. The technology, in addition, has facilitated the access of the students to a great amount of information, and thus, "an opponent can know the same day of his publication all the legislative novelties or updates that affect him, can establish contact with other opponents and even access tools that help you in your daily study, "adds Jonathan Garcia, CEO of OpositaTest.
The profile of the opponent in Spain is eminently feminine: 82% of the total, between 20 and 29 years of age (36%) and aspiring Justice officer. Of course, many continue to opt for a traditional preparation, with personal trainer or face-to-face academies; but they also benefit from the advances generated by new technologies: social networks serve to establish contacts with other opponents, share ideas and good practices or simply give themselves emotional support (which will be needed at some point). Those who choose to use Internet resources also have a multitude of generic platforms and / or applications focused on specific oppositions such as those of Justice, National Police, Local or Civil Guard, Prisons or Post, to name a few, "with which an opponent can really be tested with multiple varieties of drills or collective exams, as well as know their level or evolution," explains Garcia.
If the number of calls fell during the worst years of the crisis, now we attend to a rebound in public employment which may even increase in the coming years, due to factors such as the official's average age: "This is a fairly aged group, with almost 52 years on average; This means that in the coming years a large number of places will be convened for all areas, "Garcia predicts.
Tips to prepare well
Perhaps the most difficult (and even more if you decide to prepare on your own) is the time management itself. It is not a sprint but of a background race, and therefore it is convenient to follow a method, a discipline and a schedule with guidelines that we are able to maintain in the long term. "To reach the end, you have to be persevering, train and plan, setting realistic and achievable goals before impossible goals," argues Guillermo Fouce, psychologist and professor at the Complutense University of Madrid. "It is also important not to isolate oneself and seek support from other opponents and the surrounding environment, as well as detect when one is excessively tired or anxious, ask for help if necessary and learn to handle uncertainty."
Having a suitable and stable environment is essential when it comes to making the most of the study time, Castelló recalls: "It is highly recommended to establish a regular schedule to create a study habit, and it is essential to find a pleasant and adequate, free space of distractions. " And that is precisely the dark side of technologies: they can help us, but they are both an inexhaustible source of possible distractions. As much as we think we are capable of dealing with several things at once, in practice we will only be able to not be productive. "If we want a study time to be effective, we have to shield our attention and turn off all electronic devices and distractions from the environment (music, background noise, etc.," he explains Catherine L'Ecuyer, psychologist and author of books such as Educate in attention. "When we do several activities at the same time, we don't do them in parallel, but we oscillate between them (…). That is the reason why studies report that Multitasking (technological or not) has a very high cost: more errors, superficiality in thinking, loss of sense of relevance or difficulty in concentration. "
On average, an opponent will pass Six to eight hours a day studying: a great physical and mental effort in which many times uncertainty (when, for example, you don't even know when the exam dates will come out) can be a powerful enemy. Therefore, Jonathan García offers, from OpositaTest, a series of tips and recommendations for those who decide to embark on this process:
Get well informed before and during the opposition. Opposing to oppose makes no sense, because without a special motivation it is much easier to give up. The opposition is tough, and in times of downturn you must have stimuli to continue. Therefore, it is especially important to decide well what to oppose, look at the agenda and requirements and investigate what functions the officials of that body have. On the other hand, during the opposition you have to be aware of everything that happens (call, lists of admitted, dates of exams, court notes …).
Choose well how to prepare, from the syllabus to the academy, the preparer or if we wish to do it for free. The most important thing is that, whatever we decide, it suits our personal needs and, above all, is formed with high quality materials.
Although opposing is a solo road, the rest of the opponents are not your rivals, They are partners, help them and they will do it with you. Obviously this is somewhat contradictory, because you are competing for the same place, but the opposition community can be an ally, either in person with your academy classmates, or through social networks. If you have useful schemes, information or resources, share them: sure that at some point you will need the help of your colleagues and if we all have a collaborative attitude, the benefit will be mutual. There will always be exceptions, of course, but no one is going to approve an opposition for not helping other opponents.
It is very important to be constant, organized and establish study habits and routines, calculating the time each one has to distribute it in the right way. Nor should we forget to reserve space to review the topics that have already been learned.
It is very advisable to wear small daily or weekly goals, and that we give ourselves a reward when we fulfill them. It is the only way that daily study is motivating.
Rest is also very important. There are occasions where we feel at the limit, when we are sitting in front of a book or a few notes, but we have our heads somewhere else. In these situations, it is better to take two days off, because for many hours we spend in front of the agenda or taking a test, it will not help us if we are not really focused.
Seek family and / or friends support closer. Society may not understand that "you are only opposing." It is important not to enter into discussions, because everyone does not have to understand it. On the other hand, the support of friends or family is relevant, since they can help you if you are in low spirits.
Failure to pass an exam is not a reason for dropping out; It must be an apprenticeship. The path of the opposition is not always direct. It is very common not to take a place at first, so if it happens, you must persevere. Sometimes it does not depend on opponents; The circumstances can be very variable.
The most 'influencers' of the Network
The long road involved in preparing an opposition leads to the emergence of digital communication initiatives in which to tell the day to day and share various tricks and secrets. To celebrate it, the OpositaTest Awards recognize, for the third consecutive year, the opponents with the greatest impact on the networks. Thus, the best twitter of Oppositions has gone (and there are already three) for the account The Crazed Jurist, with 42.4% of the votes; the best blog, for Diary of an Oppositor (34.9%); the better Instagram, for DEW (29.2%), and in Youtube, the account of Paula Mateos, which already received a first recognition in 2018 in the Instagram category (26.3%).

The Innova Center offers its students a quality and always updated agenda, taught by expert teachers in the field who will also answer all questions in individualized tutorials.

With this training you will learn everything essential to train you as an expert in road education and get the official title of the DGT to work as a driving school teacher.

In the training program on the EU, contents such as the institutional system, the Lisbon Treaty, community law, decision-making in the EU, citizens' Europe, the internal market or common policies, among others, will be studied .