How to save up to 1,000 euros in the Income Tax return campaign that starts today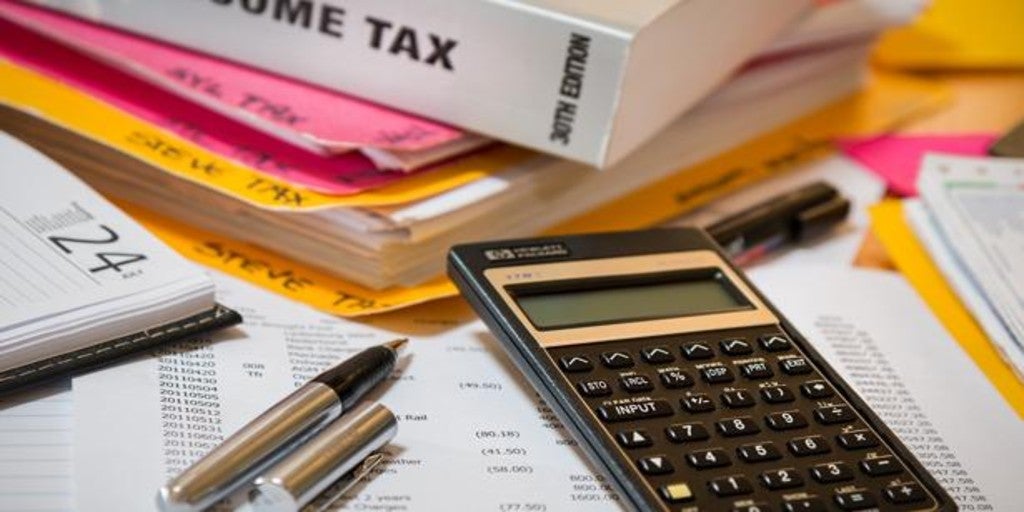 ADVERTISING
Updated:04/06/2022 02:54h
Keep

Every year, more than 20 million Spaniards present their income tax return... and 32% of users directly accept the draft without looking at possible savings elements (by not modifying it, state and regional deductions are lost, which produce considerable savings) . As a consequence, Spaniards no longer receive more than 9,000 million euros in unapplied deductions.
On the occasion of the new income campaign that begins today, April 6, from
tax down, Social Collaborator of the AEAT-Spanish Tax Administration Agency, want to avoid these problems and complications for Spaniards and help them to present it with maximum savings and in a very short time. The average savings of its users is around 400 euros, reaching in some cases up to 1,000 euros applying the corresponding deductions.
"TaxDown helps anyone, without the need to have knowledge of taxes, to quickly and easily carry out a very cumbersome procedure that most citizens have to go through once a year: the Income Tax return. To date, our company has achieved the national record for a private company in the number of tax returns filed. Last year, we managed more than 193 million euros in taxes for our 'taxers', saving them more than 17 million euros». points out Enrique García, CEO of TaxDown, who together with Álvaro Falcones and Joaquín Fernández were the creators of this Spanish platform for online tax advice more than four years ago.
The income statement, in large numbers
According to data from TaxDown, 80% of taxpayers seek help when filing their income tax return as it is not a very intuitive process and, on some occasions, somewhat tedious, with more than 1,000 boxes to check.
Around 900,000 returns are filed with errors each year, resulting in lost savings of more than 9,000 million euros. For this reason, although the Renta Web portal is the clear dominator when filing the return, more and more taxpayers opt for other options such as their own bank, tax advice or the help of friends and family.
ABC
The keys to the success of TaxDown
Since the birth of TaxDown, more than 190,000 returns have already been filed through its platform, with a total saving of more than 17 million euros for its users. For reasons such as the following:
- To ensure maximum savings in the declaration, TaxDown has developed its own algorithm, which crosses the tax data with the personal data of each taxpayer, to detect all applicable regional and state deductions not reflected, by default, in the Treasury draft . Thus, the platform improves by a high percentage the results of the initial draft offered by the Treasury.
- Users file their tax return simply and quickly, 100% online and with the support of TaxDown's tax advisors, available to resolve any incident throughout the entire process.
- When the user registers and enters their tax identification data, they access their information directly from the Tax Agency. You only need to confirm your data and answer between six and 15 simple questions about your tax situation, in order to apply all possible deductions. In seconds, the platform will offer the result of the TaxDown calculation and that of its draft, so that the taxpayer can compare and present their Income Tax return at that very moment.
- So is
the process.
- The platform offers accuracy and security, with multiple detection systems (for example, to correct erroneous data), referred to a team of TaxDown prosecutors, reporting all those returns that deserve to be reviewed. In addition, the fact of being social collaborators of the Tax Agency means that the data is 100% encrypted and the experience is totally secure.
- TaxDown also means convenience and functionality: you can manage your return both on your website and in the app (iOS and Android), and simulate your return for free, to see how much money you save thanks to TaxDown. A plan fee is charged from €35, which includes all associated services (filing of the return, assistance during the process, review after filing if necessary, etc.) or a higher fee for more complex returns or further advice from an expert.
What's New This Year: Freelancers and Cryptocurrency Investors
There are two novelties presented this year by the TaxDown application for its clients:
1. The company will allow all self-employed workers to file income tax returns, thus facilitating tax procedures for the more than three million self-employed in our country.
2. TaxDown will facilitate this year the declaration of income to all investors who have bought or exchanged cryptocurrencies during 2021. More than four million Spaniards invest in cryptocurrencies, of which 41.4% think they will not have to pay any kind of tax for what they earn with their crypto assets, while 28.4% admit that they do not know. A complex process in which the user will have to carry out a series of operations and take into account certain variables. For this reason, TaxDown has written a guide explaining step by step how to declare these digital currencies.
In addition, the company makes it easier for us this year than ever with a specific module to report investments in cryptos and foreign brokers automatically.