how to raise a child as a couple without being one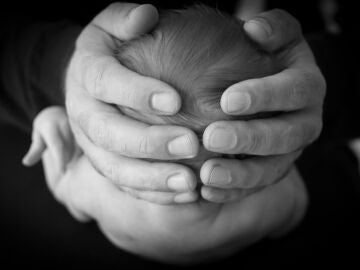 Xavi (Barcelona, ​​1979) never had it very easy to have a partner. He says that he has only had short romances, that he has his stuff and his quirks. Although he did not see himself with a traditional family, he did want to be a father. Adoption and surrogacy were raised, both options discarded due to their high cost. Years ago, a classmate from a training course told her about a way to have a child without a romantic relationship and that stayed on her mind. She is now in the process of fulfilling his dream through "platonic parenting." An alternative recently arrived in Spain that has already been on the road for several years in the United States and other European countries.
The formula is simple. Two people come together to have a child together in a kind of society exclusively oriented to that end. In the case of Xavi, it was an agency that introduced him to Marina, 38, who, if all goes well, will be the mother of her son. «I met Copaternidad Barcelona a year and a half ago through Facebook and I got in touch with them. The truth is that I already gave everything up for lost and from that moment on the thing was filmed. They started looking for someone compatible with me and after a few weeks they called me to tell me that there was a girl I should meet ». The person who called Xavi was Carmen Balaguer, anthropologist and founder of this pioneering agency. Once she had found the ideal candidate, she made an appointment for them to meet.
"I was very nervous, really. He had never been on a blind date and you know, everyone is prejudiced against him. In the end I took the plunge and went to have a coffee with Marina. We spent a couple of hours chatting about it." At that point in the process, the would-be "co-parents" called the agency and told them how it went. They agreed on the good impression and Carmen gave them their respective telephone numbers so that they could continue to get to know each other in her own way. From the first date, which took place last October, until today, they have seen each other often and have come to spend three weekends together to see how coexistence works. «The idea is that we live in the same house for at least the first two years of parenting, although we will keep space for each one. Then we will move on to shared custody, one week each, although this is open to the fact that we can continue living together if it seems the best option for both of us, "explains Xavi over the phone.
Marina is not pregnant yet, but these days the first artificial insemination will be done. They are going to try it first with a homemade kit that a doctor friend has given them to save the 3,000 euros from the clinic. They will share all expenses at 50%. In these months they have considered almost everything: what the pact and breastfeeding will be like, what values ​​they will instill in them or what type of education they want. The forms that Carmen sends them periodically help them to answer questions that had not yet been asked: «When the two people are already decided, we make the co-parenting agreement prior to the pregnancy. Everything that they have talked about in this time is arranged in a document where it is stated how the process will be. There are many aspects: the clinic and the relationship of both during the wait, the organization of the first days and months of the baby, order of surnames, economy, nurseries, maternity and paternity leave, Christmas...».
And what would happen if one of the two has a partner? Xavi admits that they have also contemplated this and have agreed that the person who enters their lives will not play the role of father or mother or live in the minor's house. In Copaternidad Barcelona, ​​which started its journey a couple of years ago, there are currently a dozen couples in the process of conception and a pregnancy has already been achieved. As Carmen explains, three of them have become "romantic couples" along the way. Xavi believes that this will not be his case, although he acknowledges that his affection for Marina grows over time and that they are getting along quite well given the unusual circumstances. The families of both have respectfully welcomed her decision "because they see us happy and sure of what we are going to do."
In this agency, one of the few that still operate in our country, they have received some 200 requests for information since the beginning of 2021. The profile of the interested parties usually coincides: «They are generally people with a high academic level, well positioned at work and a good high cultural level. The age of the women ranges from 37 to 41 years and that of men ranges from 40 to 45». Those who dare with this disruptive family model are usually people disenchanted with romantic love or with an aversion to traditional love, homosexuals, or even people with a partner who do not want to have children or who have already had children.