How to prevent your trip abroad from becoming a little hell | Economy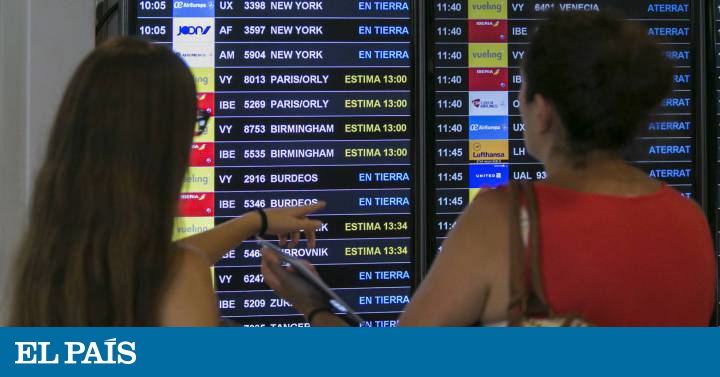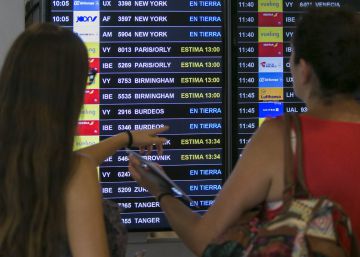 Moving abroad to work or study is nothing new. The data suggest that it is a trend established among the Spaniards, which they already assume (as residents outside Spain) more than two and a half million. However, the bureaucracy to make these types of transfers remains a problem for many of them. What needs to be requested? How long does it take? And, above all, what is the difference between moving to a European Union country and another that is not? Whether these procedures are carried out properly, it depends that your stay abroad does not become a small hell.
The first objective of any traveler is to obtain the visa to be able to arrive – without legal problems – at their destination. The Spanish passport is considered "the second most powerful in the world", since with it you can travel to 125 countries no visa, according to data from 2019 Passport Index. On the other hand, with this document you can only reside short stays in the country (normally, not more than three months), so if your idea is to spend more time it is necessary to ask for other credentials. Depending on the reason for your stay, the application may be aimed at obtaining a student visa (and the consequent residence permit) or for work reasons and, therefore, the corresponding work permit.
As for the bureaucratic order, if what you need is a visa, the first thing is to gather the documents requested by the country of reception for it (study certificates, written documents that show that you have accepted a work leave, medical insurance receipts. ..); This documentation is delivered to the embassy of the corresponding country for issuance and, with the visa in hand and once there, you must process the residence and work permit. The time depends on each case and administration, which is why you have to do these procedures in advance. As each country has legislation, so it is appropriate to seek and know it in advance, regardless of the steps to follow in each case.
Work and residence permit
If you plan to move to a European Union country to look for a job – and you have the nationality of one of the member states – you will not have to apply for a residence or work permit, you will only need to travel with your ID. But what about the rest of the countries? Well, each one has a different regulation, some more strict than others. For example, Australia requires (among other things) the contracting of medical insurance during the time of the stay and sending a letter explaining the "motivations" for traveling there and the intentions to return to the country of origin (among others, photographs of the applicant with his family and friends to verify that he has emotional ties in his native nation).
On the other hand, the options of obtaining a work visa are multiple, depending on both the country to which you want to go to work and the company that bets on the foreign worker, since part of the documentation that must be submitted will depend on it : job offer, explanation of why the occupation to be performed cannot be done by a native …
If you want to start your own company
In this case, it is mandatory to meet, depending on the country, a series of requirements. In those of the European Union, it is enough to carry out the procedures of each legislation and fulfill the obligations that each state puts. For example, taxes are not the same in Spain as in Portugal. While in the first one the self-employed quota is about 283 euros on the minimum base, in Portugal it is 0. In the Portuguese country, in which the self-employed are exempt from paying VAT, there is only a fixed percentage tax on what they enter year.
If the option is to open a business in a country like the United States, several types of visas can be applied, including E-1 (for commercial activities) and E-2 (investor visa). For both, certain requirements must be met, such as having a high economic solvency: in the second case they recommend an investment amount of $ 200,000.
Are you going abroad to study?
Permits for students are easier to obtain than work permits. However, the application for this pass requires submitting the certification of original documents of studies, merits or academic work, something that takes a long time. In many cases, these procedures must be presented physically, and a small mistake can lead you to lose, for example, the scholarship that will allow you to live abroad. In this last point it is advisable to take into account that the aid can be delayed or that, due to the bureaucracy between the two countries, there are administrative problems. One of the most frequent causes is the validation of subjects or careers. The latter can interfere if you are thinking of moving to work and want your studies to be a plus to find a job. It is important to know that, with a student visa, no work activity can be performed.
Go to the doctor

One of the most important points when traveling abroad is health security, since not at all the health is public or totally public. A cold or, much worse, a serious illness can lead to a very large bill. Depending on the destination, it is convenient to take out medical insurance. Some countries, such as Australia, require it as an indispensable document. On the other hand, in the countries of the European Union, the European Economic Area and Switzerland only need to have the European Health Card (can be requested online). This certification takes time to arrive, so it cannot be delayed. In addition, it also expires, so if you already have it, you should check if you have to renew it.
In the event that you need to carry medication, it is important to review the policy of each state in relation to whether this type of product can be introduced (and in what quantity). It is also advisable to review the list of vaccines, both mandatory and recommended, that must be placed before traveling abroad.
The money
The universal language is money, so dissipating possible banking problems abroad is essential so that your stay is not distorted. One of the first steps is to open an account in a bank with which you can perform basic operations. If the procedure is not known, the process can take time and raise headaches. In the United Kingdom, for example, it is necessary to have a proof of address (proof of residence), such as a rental agreement, a driver's license issued by the country or a payroll. The paradox is that, in many jobs, they require a bank account. To solve this problem, a solution is to go to the British Social Security and ask for the Insurance Number (Social Security number for immigrants), which allows you to directly open a bank account.
In other places like Argentina, having a credit card is only possible if you have an Argentine ID, a requirement that most foreigners traveling to study or work do not have. These types of questions seem small anecdotes of each country, but knowing them before traveling will mean avoiding future problems.
. (tagsToTranslate) avoid (t) foreign trip (t) (t) convert (t) small (t) hell (t) visa (t) insurance (t) doctor (t) certificate (t) study (t) permit ( t) work (t) perform (t) process (t) move (t) be (t) essential (t) life (t) breakdown (t) head



Source link