How to prepare a large sound menu with urban music, flamenco and poet lyrics | Culture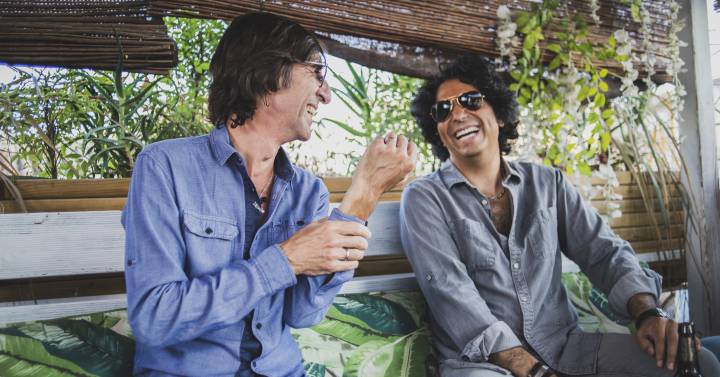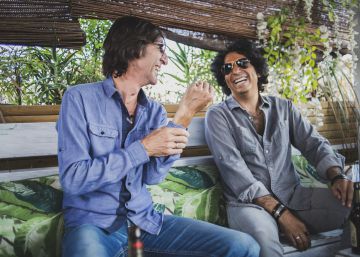 Benjamin Prado knows what needs to be done to compose a good rock song. His works with Joaquín Sabina, as the lyrics of the album Vinegar and Roses, of 2009, they testify. In flamenco he is not a rookie either. He has made his first steps in the composition for some artist and has even joined poetry and singing on occasion. Now he has taken another heel on the stage of the genre with the Sevillian musician Diego Amador. Prado has released the verse and Amador has captured it between sounds. Those who are familiar and new ones. They haven't been alone, the trio of hip hop instrumental Big Menu of Barcelona has filled with beats, Y swag, this still unnamed theme, which opens a new chapter in Stories for an immense minority, the 1906 Beer project that encourages collaboration between artists from various artistic disciplines.
From east to south
"More than a song lyrics, I wanted to compose a poem to make room for the contributions of musicians," says Prado. Given those verses that deal with "immense minorities," in the words of the Madrid author: "Those people who want to try new things, including the feeling that they become someone new precisely because they are on other roads and are moved", Amador began shaping the subject.
"He has a rhythm of tangos with a more flamenco song," describes the pianist and singer, a member of a family of musical tradition. "Then, with the instrumentation, we set out to take it to other places," he adds.
That freedom led them through mountains, valleys and sound lakes between the jazz, he funky and flamenco Pedro Campos, Enric Peinado and José Benítez, the power Big Menu trio, were the co-pilots. "Diego's root is flamenco but he has a very open mind when exploring other sounds," says Campos, bassist of the band. Amador met Big Menu by a friend. "I listened to them and I got excited: 'How handsome this sounds!", He says.
Sonic surprise in Granada
The result was an absolute surprise for Prado. "When I make a letter, I usually imagine how the song is going to be. In this case it has been different, it was a lot of fun to see where they have taken it," admits the writer and journalist, conductor of the Historias project for a huge minority of Beers 1906 .
They presented the theme during a concert at the Lemon Rock room in Granada on the night of September 18. An intimate event So much so that many attendees rated it as magical and unique. Also its protagonists. "Last night the audience understood what they were listening to and celebrated every original movement that reached their ears," Prado recalls. "Granada is bewitched and I had a blast! The audience also enjoyed, of course," Amador jokes. "Having done it in Granada also gave freshness and joy to the music we played that night," concludes Big Menu bassist Pedro Campos.