How to invest in Metaverse, the virtual world that the big technology companies are betting on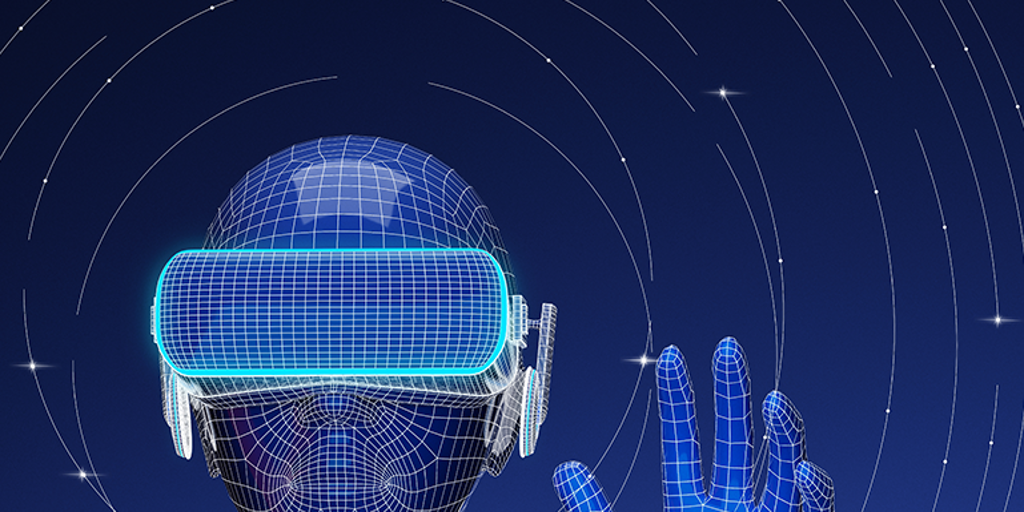 Madrid
Updated:
Keep

The metaverse, a set of interconnected and experiential worlds that allow multisensory web interaction, is considered the next stage in the evolution of the internet and last year it hatched attracting the attention of technological giants such as Facebook, Apple, Google, Microsoft and the chipmaker Nvidia. The interest of all these technology companies in a virtual world, in which conversations between people can take place through virtual avatars controlled by glasses and headphones, has also whetted the appetite of medium and small investors. Experts such as Alberto Fernández, professor of the Specialized Program in Blockchain and Digital Innovation of IEB (Institute of Stock Market Studies) distinguish three ways: investment in company shares that have part of their business activity in this virtual world, the acquisition of NFTs (non-fungible tokens) "that represent properties with exploitation rights within the Metaverse" ; as well as negotiating with cryptocurrencies that are within this ecosystem and through ETFs - investment funds whose shares are traded as if they were shares- of which companies linked to this technology are part or are moving towards it in the future.
In this sense, from brokers like 'plus 500' They bet on the routes described by offering shares in companies such as Facebook (Meta), Nvidia and Disney. In addition to funds such as 'ANDT.F. Roudhill Ball Metaverse' linked to the 'Ball Metaverse Index', made up of 40 companies from around the world that participate in the Metaverse. It also offers the possibility of investing in this virtual world through CFDs (contracts for difference) of cryptocurrencies such as bitcoin or etherum. In other words, the seller will pay the buyer the difference in value between today and the value at the time the agreement expires.
Another example is the Spanish platform specialized in cryptocurrency services 'oubita' that has just added 10 new cryptocurrencies to its portfolio such as MANA (Decentraland) Y Sand (Sanbox) The first being an Ethereum token that can be used to pay for virtual land on the 'Decentraland' platform. For its part, Sand is a token that enables transactions to be carried out within another platform called 'The Sandbox'. These Metaverse tokens are a kind of virtual currency that allows you to complete digital transactions within the Metaverse.
"It may be a boom this year", but...
But what is the best option? Are they risky investments, but with huge benefits? Or are we facing increasingly stable instruments? For Sergio Gualix, founder and CEO of 'Oubita', everything related to Metaverse "could be a boom this year: eMany metaverses and businesses are coming out, to hook an audience between 18 and 25 years old ». Gualix explains that Metaverse is not something new and has already existed "for a long time" but that the big technology companies have found a way to monetize and profit from this virtual world. However, the head of 'Oubita' warns against "very high volatility" of this technology and is committed to entering through cryptocurrencies compared to other options such as ETFs. In this sense, it points out the long-term nature of this type of investment.
On the other hand, for Fernández (IEB) it all depends "on the level of exposure" and points out that investments «with a high return, on the contrary, a higher risk are the cryptocurrencies and the NFT's (tokens or payment currencies) of the Metaverse ecosystem. Instead, this expert adds that if you are looking for lower risks, ETFs (investment funds) are the best choice. "Since the Metaverse has a fairly high growth forecast, they would guarantee us a moderate risk," concludes this expert.
Specifically, according to a study by the specialized consulting firm Grayscale Investements, only in the third quarter of 2021 everything related to the Metaverse or web 3.0 (NFTs, gaming...) captured $1 billion in terms of financing through 14 agreements. Only spending on transactions such as the sale of land, virtual goods and services has reached 200 million dollars.