How to have stickers on WhatsApp for free?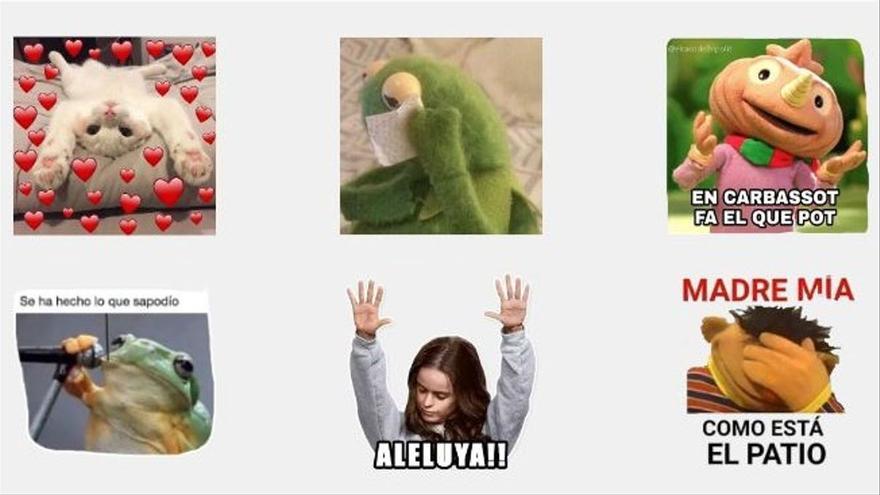 The stickers are drawings, illustrations and photos that you can add to a conversation of WhatsApp to uniquely personalize your messages.
By default, the mobile phone has stickers installed, which you find when, from WhatsApp, you enter the box to write a WhatsApp and click on the box with the face, as if you were going to send an icon. From there, you give what looks like a sticker (sticker, in English) with the bottom edge raised. And you get a few cups in different situations, imitating the states of the 'emojis'.
But you can also download new ones by pressing the '+' key, which directs you to a virtual sticker store where you can choose packages of any theme and download it for free. You can also download free stickers from the Android Play Store or the Apple App Store. They are applications that include different packages that we can download, install and start using on the phone once you have them downloaded.
Through applications
You can also find stickers in applications like 'Sticker.ly'(for mobiles that use the Android system), which will allow you to fill your conversations with stickers and also create them yourself with photos or drawings.
If you are from iOS, you can download it from the App Store Top Stickers. But both the Apple store and the Android store have multiple free applications that not only allow you to have a fairly wide library of stickers, but also create your own.
Another fairly simple and fast option to obtain stickers is to find someone who will send them to you on WhatsApp. And, once you do, press and hold the one you like and hit the star to put it in 'favorites', if you are from Android. If you are from iOS, when you press you will get an option which is 'Add to favorites'.
When you access the stickers folder, whether you have Android or iOS, look for the star, which will have stored the ones you have marked as favorites.