How to give snacks to the Big Apple after only one year of shooting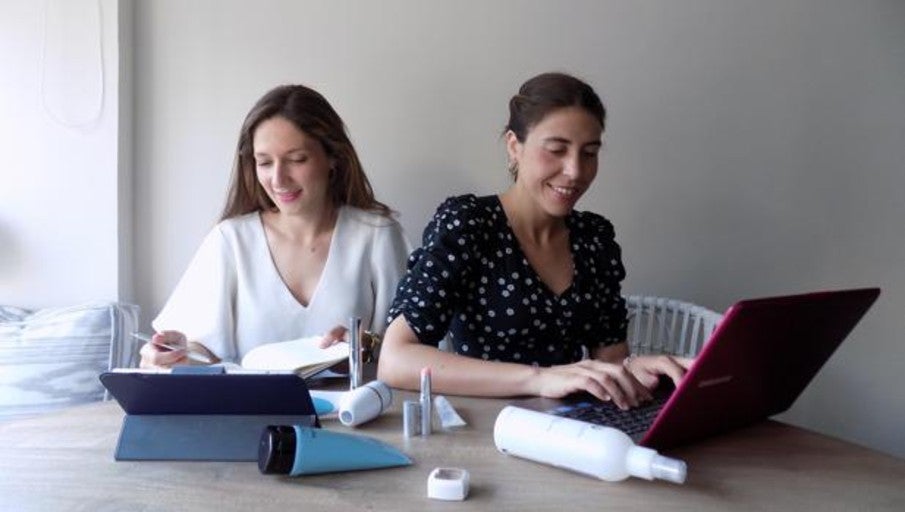 MadridUpdated:
The business adventure of Ana Brito and María Riestra, two young graduates, began when in 2018 they joined together to "set up something on their own" after suffering in their own flesh the weight of temporary employment, to chain several work contracts without seeing their future work very clear. "We were tired of sacrificing personal life for an unstable work career, with little or no continuity, marked by low salaries and the frustrating lack of professional recognition." They realized then that the answer to their future was in entrepreneurship, the work formula to which many other young people are resorting.
Looking for business alternatives, Ana and María had things very clear. One of them was that they did not have the capacity to invest and, therefore, they would not. Also that they needed schedule flexibility and that they could not be tied to an office, so their business should be 100% online. And everything was found by the hand of an old contact of Ana Brito who years before had presented cosmetic products that had ended with her problems of spots by hyperpigmentation. They decided to become ambassadors of the products of this laboratory, with the potential to open distribution channels in Spain and 49 other countries. And that's how Daitai was born, the company that the two entrepreneurs are now managing.
They explain that in less than a year ten people have joined the team "sharing concerns and aspirations in an environment that does not give respite and in which it is necessary to catch up on technology»
They also report that the firm they run has the potential to grow in 60 markets, although, currently, they are focused on Spain. And they consider that by language and acceptance of the industry, the markets in which more possibilities have to enter with their product are Mexico, Argentina, Chile and Peru, where, they point out, there is a lot to do and possibilities to grow.
María Riestra travels this week to New York to open new distribution channels and begin expansion in the United States and Latam, while Ana Brito will focus on Spain and Europe. As Daitai is an online business, "anyone who wants to carry out this project can start, regardless of physical distance. That's the beauty of the business, no matter who you are, where you are or you do not have to invest. "