How to distribute the 47,682 million euros of the PAC 2021-2027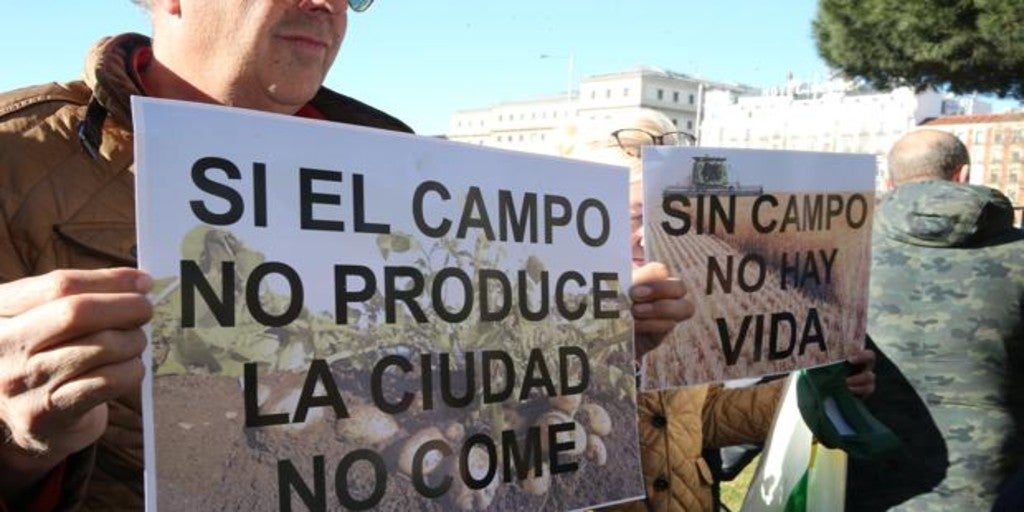 Madrid
Updated:
save

Once the agreement was closed in Brussels on Tuesday, which gave the green light to the reconstruction fund of 750,000 million euros to alleviate the effects of the Covid-19 and with a community budget of 1,074 billion euros for the period 2021-2027, the following battle has opened up for the Spanish countryside: how to distribute the 47,682 million euros, which will correspond to Spain in the new Common Agrarian Policy (CAP), and which Spain wants to complement through other instruments via Budgets. The counselors of the autonomous communities passed through the Ministry of Agriculture on Thursday and this Monday it is the turn of the agrarian organizations, to whom the minister Luis Planas He will present his proposals at the meeting of the Agrarian Advisory Committee.
The new CAP will represent an annual injection for the Spanish primary sector of 6,800 million euros for the next six years. In total, in any period 2021-2027, 47,682 million euros will be received. From this amount, to Pillar I (market measures and direct payments to the farmer) will be allocated 39,156 million euros (34,181 million, only in direct aid) and the Pillar II (rural development) will have a total endowment of 8,526 million (7,776 million plus 750 million Recovery Fund). Only 700,000 recipients have been benefiting from direct aid to producers, of which some 300,000 would be small farmers.
Planas has already put on the table his calendar (link) with the forecast of sending to Brussels a first draft of the Strategic Plan in April next year and having a final text for approval in early 2022. The goal is for the new CAP to be fully implemented by 2023. He also took advantage of the meeting with his regional counterparts to present his road map (link): definition of the «Genui farmerno" in a range of between 20% and 30% of total income originating from agricultural activity, a special scheme for small farmers with annual payments of between 200 and 250 euros per hectare for farms between 6 and 10 hectares; ceilings of 100,000 euros per year per beneficiary and the commitment to organic farming or so-called "eco-schemes".
"Serious approaches"
For the president of Asaja, Pedro Barato, it is necessary "to make serious proposals and that they can be carried out, so that not even a single hard one". In this sense, he regretted that on many occasions there is a lot of talk "and it does not materialize, with money left over from Brussels." According data from the European CommissionAs of January 1, 2020, Spain had only effectively spent 33% of the Cohesion Funds for the 2014-2020 period. That is, on a total of 56,367.3 million euros – 70% / 30% co-financed by the Spanish and Community authorities – only 18,707.1 million had been executed in practice.
Barato has pointed out that the aid of the new CAP should focus on matters such as digitization, machinery and irrigation, emptied Spain, generational change or women without quota "Effectively in what is proposed in the rural world". Along these lines, it has been shown that there are "real food chain mechanisms" that allow for traceability and transparency. "The agricultural sector has the right to have a decent result for the products it is putting on the table for consumers," he concluded.
In any case, the maximum responsible for Asaja has rejected the existence of caps on direct aid, since in his opinion countries such as Germany "they are going to skip it" for their better financial situation, complementing them based on criteria such as farm labor. For this reason, Barato has demanded the same rules for everyone. On Planas' intention to create a special regime for small farmers, he added that "everything clarify and benefit the small farmer, which is not the same as the small owner, benefits everyone ». Regarding eco agriculture, he has concluded that some sectors such as the olive grove can be useful, provided there is money and flexibility.
"A fairer distribution of aid"
Closer to Planas' proposals has been the secretary general of UPA, Lorenzo Ramos, who assured that "they sound quite good, since it seems that they want to resolve situations that we consider unfair", although he is cautious until knowing all the details.
On how the 47,682 million euros of the next CAP should be distributed, Ramos has opted for "A fairer distribution of aid, Let them go to who should "and denounces that previous ministers ignored the criteria of agrarian organizations like theirs, proceeding to" distribute envelopes "among the autonomous regions. In this line, it has asked to review issues such as those "Historical rights" which has allowed maintaining the level of transfers of certain beneficiaries for decades. Unlike Asaja, he has been in favor of putting a ceiling on aid, and «Favor the first hectares of the first crop», as well as that there are no differences in the perception of aid depending on the sector and the region.
Also from Union of Unions they have welcomed Planas' initial proposals, especially the intention to link the definition of "genuine farmer" with a minimum of agricultural income. In a statement, this agrarian organization has criticized that the current formula "has not served as a filter" and added that most of the 173,000 beneficiaries, who have left the system are recipients of amounts less than 300 euros. and the mole of 100,000 euros of exploitation aid. For this agrarian organization, this element together with the maximum limit of 100,000 euros per farm are essential elements for "Rebalance" the payments.