How to create a telecommuting zone at home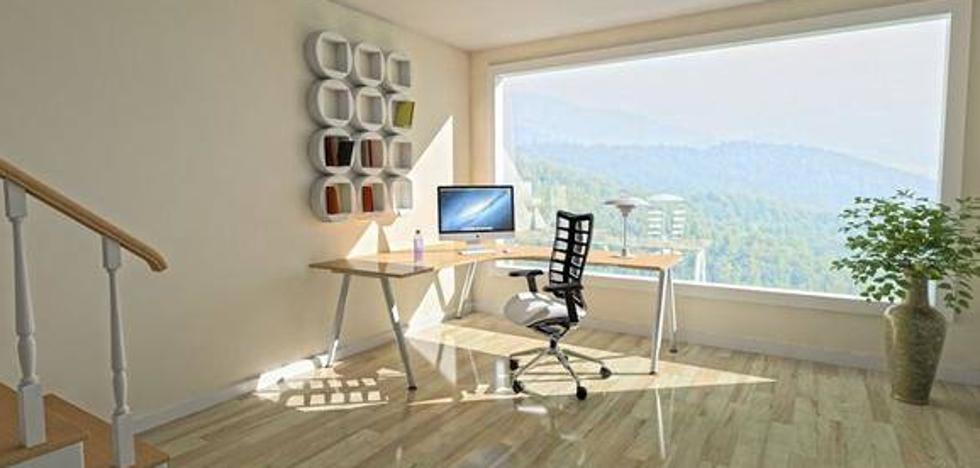 I work from home
Remote work is here to stay | This means having to carry out our profession from home, so we suggest you create a space so that you can be more comfortable and at ease.
Since we went through the situation of the
pandemic in 2020where many companies were seen in the
need sending their employees to telecommute, some have decided to make changes and add this work option to their staff.
In any case and after resuming normality, it is done
essential Have a work area at home. Until now, many people managed with a corner on the sofa or at the dining room table. Currently, telecommuting is generally limited to a few days a week, but even so, it is time to design a space that is properly equipped.
Keys to create your workspace
The first step is to be clear about
concrete place Where are you going to develop your work tasks?

The
illumination It's fundamental.

Choose very well
furniture what are you going to use Take into account the
ergonomics.
find a place
away from distractions (TVs, sofa, bed or kitchen) and as quiet as possible to avoid the temptation to do other things. It is necessary that it has good ventilation, that it is collected and clean. If you have
an office at home is the best option.
When you've decided on your home telecommuting zone, tap
take him out the best match.
Although it seems obvious, on many occasions because of the
distribution of the property, It is not always possible to have good lighting.
Make sure your work space is close to a
window that lets in natural light, if this cannot be the case, opt for
artificial lighting. It is best to be well positioned to
avoid reflections on the screen and give off nice, warm light. To save on the electricity bill, try to have your
bulbs are LED (low consumption).
3
What furniture is suitable?

It is clearly necessary and important to work in a
chair with a suitable seat, armrests, backrest and footrest, which allows us to adopt appropriate postures and is adjustable in height and with a wheel base. A chair that you use occasionally is not the same as one with which you work many hours a day. Take time to choose the best one for you.
try to pick one
adjustable table in height, so you can change position. It must have enough space to place your computer and all your office supplies. It must have openings to pass the cables and keep the area well organized.
Once you have the space,
place the computer in front of you so you can use it without having to turn your neck or trunk and install the screen at a minimum distance of 40 centimeters
The
perfect trick so that your working day resembles being in the company is that all the elements are placed in the most similar way to your office.
Lastly, to deal with
the day without back pain or injury, includes stretching to prevent. Many hours in front of the computer usually have a traumatic effect on the muscles and joints.
Tea
we recommend that take breaks between 5-10 minutes every hour and a half and do various stretching exercises, this way you will avoid eyestrain, muscle tension, neck pain or drowsiness.
Having an area to work remotely in our home is quite simple, your work results and your comfort depend on you,
get organized, concentrate and get to work!