How to change the time on Android and iOS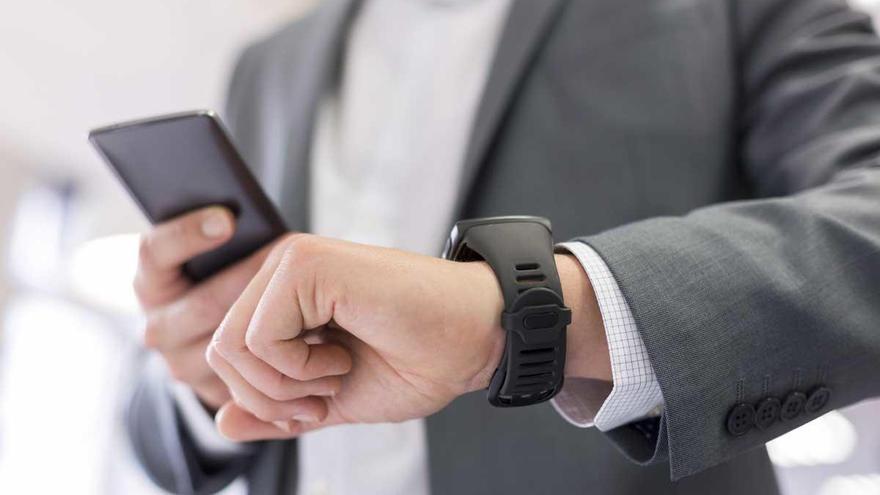 This weekend, specifically the night of Saturday 24 to Sunday 25 October, the winter time change. In this way, at 3:00 a.m. (in the Peninsula) the clocks will be delayed one hour and it will be 2:00 a.m. again, so we can enjoy one more hour of sleep.
The good thing about living in the 21st century is that technology has come a long way and that, thanks to the fact that almost everything around us is digital, little do we have to bother to make these changes hour manually. In fact, there are many who have already replaced the clock with a 'Smartwatch' or the mobile phone.
So that the next 25 you don't have to worry about anything, like a lot of that clock hanging on the kitchen wall, we show you how to change the time of your 'smartphone' and configure it so that in the next time change it does it automatically.
By default, current mobiles have activated the option 'automatic time zone' or 'automatic time change'. Thus, they capture the correct schedule through the Global System for Mobile Communications (GSM). In other words, when you connect your handheld phone to the Internet, it will automatically adjust the date and time for the region you are in.
To modify the time change on mobiles with the operating system Android, you just have to go to 'Settings' and look for the 'Date and Time' menu, which may be in the 'System' or 'Additional settings' section. When you find it, you can change the time manually or, what is better, give the option of 'Automatic date and time' so that you do not have to make any changes in spring.
In iOS modifying this setting is not much more difficult. In reality, it is practically identical. You must go to 'Settings' and in the 'General' section click on 'Date and time'. There you can change the time at will or activate the 'Automatic Adjustment' if you want the iPhone to update the time by itself.