How should you act in the event of a severe allergic reaction?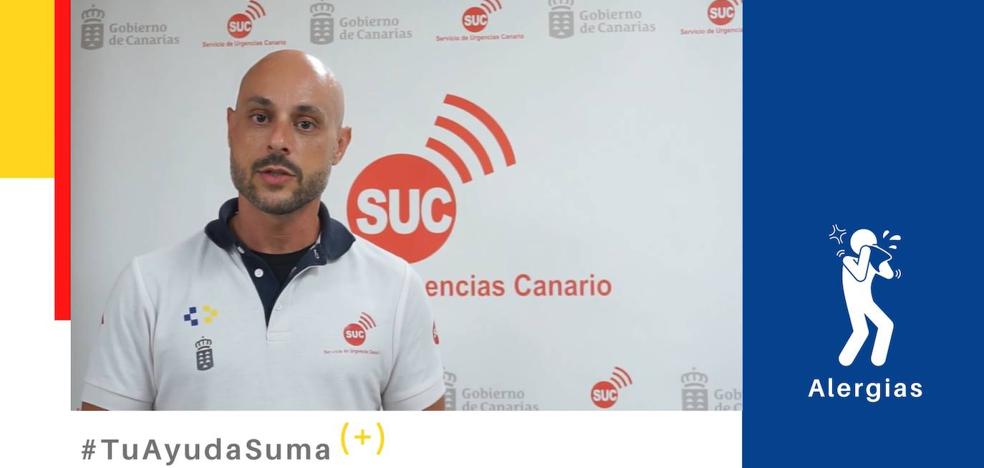 Health
People at risk of serious allergic reactions should always carry a pre-filled auto-injector syringe with adrenaline.
The Canary Islands Emergency Service (SUC) has recommended that people who may suffer severe allergic reactions always carry a pre-filled self-injectable syringe with them.
adrenaline and drugs of the antihistamine type, as this would temporarily reduce the symptoms.
The SUC, attached to the Ministry of Health of the Government of the Canary Islands, recalls this Friday that the
allergic reactions are inappropriate responses of the immune system to a substance that
under normal conditions it is harmless.
Professionals insist that it is very important to know if a person is allergic to
prevent or take measures necessary, in the case of having contact with any of the possible causes that cause this situation.
In some cases there are certain allergic reactions, called
anaphylactic reactionswhich pose a risk to life, explains the SUC.
What are the symptoms?

The symptoms that identify these severe allergies are narrowing of the airways,
inflammation of the mucous membranes of the throat and of the respiratory tract, dilation of the blood vessels which causes a drop in blood pressure that hinders the flow to the heart and can be fatal.
In the event that someone suffers a reaction of this type, they should immediately contact the health coordinators of the SUC, through the telephone number of
emergencies 112, and explain what has happened so that they assess the seriousness of the case and can indicate the
recommendations and guidelines for action through telecare before going to a hospital for medical evaluation and establishing the appropriate treatment.
The coordinating doctors and nurses of the SUC also insist on the
watch for these symptoms from an early age in the child population and remember that this type of allergic reaction can be fatal, which requires action quickly.
However, most of the
reactions are mild and cause itchy eyeswatery eyes, runny nose, itchy skin, rashes and sneezing.
According to SUC professionals, the best way to treat and prevent allergies is to avoid the allergen, and when mild symptoms appear, treatment consists of
take an antihistamine and if it is not enough, other drugs such as corticosteroids can be used, always by medical indication.