How much will the Minimum Vital Income go up this month?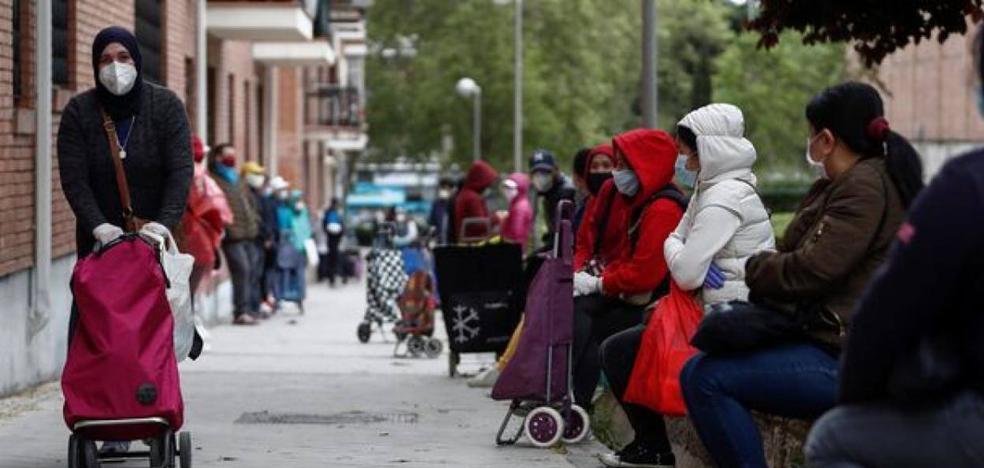 The Ministry of Social Security will increase the amount of this aid as a result of the current economic situation
AND
l Minimum Living Income It has been a help that many people who find themselves in a difficult economic situation have greatly appreciated. In order to qualify for this income, certain factors are taken into account, such as income, the cohabitation unit or if there is a recognized degree of disability.
With all of them, the amount that the beneficiary receives is determined, so the amount is variable and is adjusted according to the applicant. To request it, it is essential
know the documentation that you must present and take into account that the people who appear
as holders of the Minimum Vital Income they must be between 23 and 65 years old.
The amounts set by the Ministry of Social Security range from
5,899.60 euros per year (491.63 per month) until the
14,277.03 euros per year (1,189.75 euros per month). However, this May there will be an increase in income.
🗓️ This year the minimum pensions, non-contributory pensions and the #MinimumVitalIncome they will be revalued by 3%, half a point more than the rise that contributory pensions will experience

⏬ These are the amounts, after the upload ⏬ pic.twitter.com/Xq3lxPEzFL

Ministry Inclusion Social Security Migration (@inclusiongob) January 1, 2022
An increase of more than 10%

"The National Social Security Institute will recognize an extraordinary increase in the minimum vital income benefit, in the monthly installments of April, May and June 2022," states Social Security.
In addition, this increase in the Minimum Vital Income will consist of the "application of a
percentage of 15 per 100 to the monthly amount recognized for the aforementioned months, including the recognized monthly supplements, and excluding the amounts corresponding to previous periods, as well as other non-monthly periodicity concepts that could have been accumulated, "they detail from Social Security.
In short, the increase in the amount received by users who have requested
this income will be 15%