How much will going back to school cost?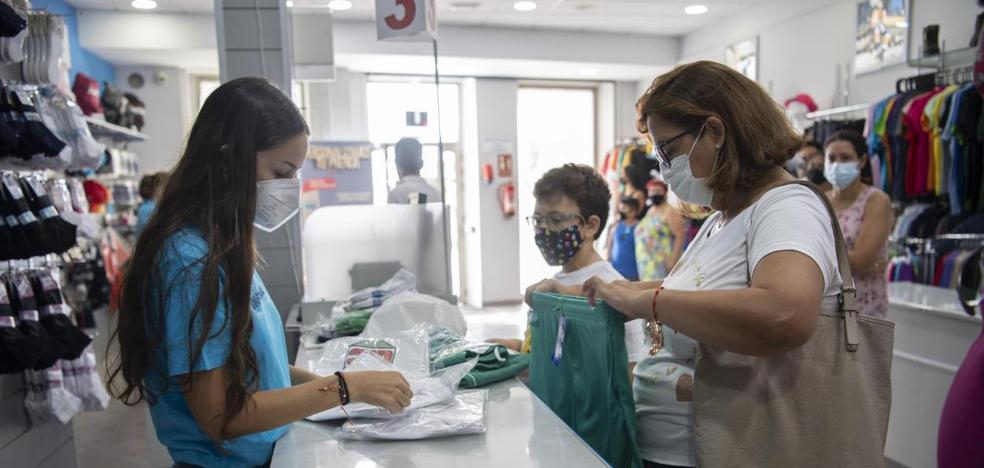 Inflation also affects textbooks and stationery. Families will spend between 300 and 500 euros per child
Less and less is missing for the return to routine and families with children are preparing for a 'back to school' marked by inflation. In itself, the outlay to renew textbooks and school supplies is a high cost that forces parents to start managing the accounts, but this year
will even be increased between 10% and 12%, above the July CPI.
An analysis published by Digital Economy, based on Amazon prices, indicates that the average cost for primary school students is 260 euros, 30 more than in 2021, while for secondary school students it would reach the figure of 340 euros , almost 40 more.
The budget calculated by the idealo.es price comparator is even greater: it estimates that each family invests
an average of 425 euros per child this year and testimonies from the associations of fathers and mothers raise it above 500 euros. The data, in addition, fluctuates depending on whether we are talking about a public or private or concerted center, which would take almost a salary adding the fees.
In any case,
the biggest game continues to go to textbooks, which according to data from the National Institute of Statistics (INE), in July rose by 1.5%. The average cost of manuals for the main subjects of the educational system -which includes language, mathematics, science, English and music or art- cost between 25 and 35 euros on average in primary school, that is, it would mean a total of 150 euros, he says the digital newspaper. However, the price for ESO students could skyrocket up to 100 euros more, depending on demand, seniority and electives.
School material has also been significantly affected by the increase in prices.
Stationery items cost 5% more and they add around 50 euros to the budget if we talk about folders, notebooks or pens. The purchase of backpacks or cases would double that expense, without counting on other specific utensils, such as those provided for artistic classes, which carry the most expensive material.
Finally, renewing some of the wardrobe is key before starting classes. The rise in prices in the textile sector is more complicated to quantify, since it depends on the brand, model and type of product. The associations of fathers and mothers point out that between tracksuits, socks and sports shoes, the cost amounts to about 250 euros or 300 if a uniform is purchased.
THE INVOICE
Textbooks.
Between 150 euros for primary school students and 250 for secondary school students. The price varies depending on the demand, seniority and electives.

School supplies.
Around 50 euros in stationery, without adding the purchase of backpacks or cases, which would increase the figure.

Clothing.
The expense for tracksuits, socks and sports shoes amounts to about 250 euros or 300 if a uniform is purchased.
Keys to saving

Based on these data, it seems a challenge that families can invest less than 100 euros in returning to the classroom. However, there are certain solutions that can help save money.
One of them is the
digitization of textbooks. According to the data compiled by idealo.es, digital manuals account for half that of traditional paper ones.
Another key is
reuse products from other years. The data compiled by this comparator in a survey suggest that 74% of Spanish consumers will choose to borrow textbooks from relatives or associations. Likewise, several Autonomous Communities allow a large percentage of these expenses to be deducted, some even the entire investment in school material.