How Foreros Have Shaken the Foundations of Wall Street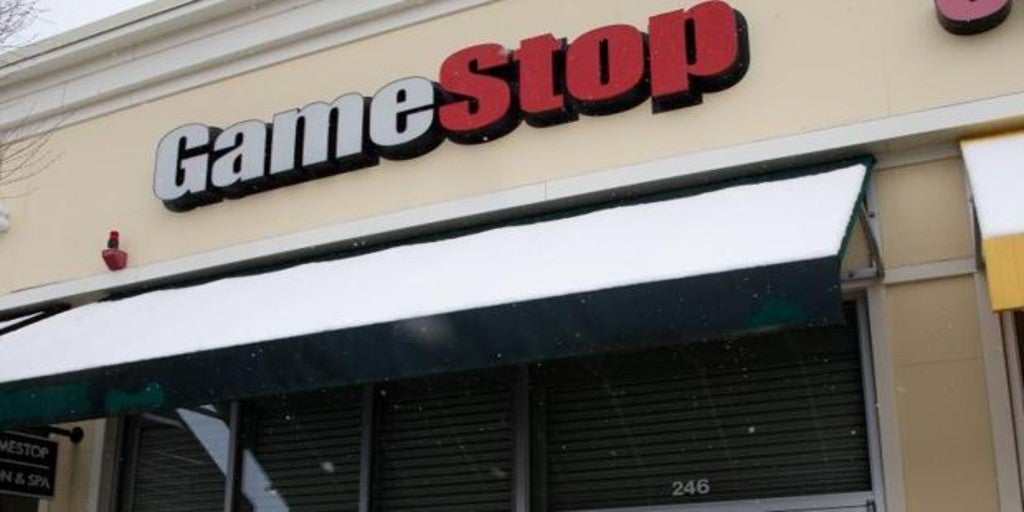 Madrid
Updated:
save

He said Adam smith that an invisible hand controls the functioning of the market and allows the maximum social welfare to be achieved in the pursuit of private interests. Today, the markets dance to the sound that marks them thousands of virtual "hands", algorithms that carry out thousands of instantaneous stock transactions and that condition the price of countless companies.
This week, users of Reddit, the largest digital forum in the United States, have found a flaw in this system. Thousands of foreros (some with deep notions about the functioning of Wall Street) have organized to spur the listing of companies on the verge of bankruptcy and, incidentally, knock down the millionaire bets of the bear funds. These investors they borrow shares of falling securities from other investors and, when they are in their possession, sell them. After a while, when the shares have fallen enough, they buy them back and return them to their owners. In this way they obtain a return due to the fall in value, which is further devalued when many investors use this technique.
Reddit foreros, however, have made blow up this strategy. This week, thousands of them flocked to buy shares in video game retailer GameStop, a stock that has been attacked by bears for months. As a result, GameStop shares were revalued, reaching all-time highs in Wednesday's session. They rose 400%, from $ 3.5 per share to $ 147.98. Some funds have lost billions from this stock market "trolling."
An anthological punishment perpetrated against bear funds such as Melvin Capital Management, led by Gabriel Plotkin, who yesterday was forced to close all his short positions on GameStop after it appreciated more than 1000% in a week.
It is not the only fund chastened by foreros: The signature Ortex It already speaks of losses until yesterday of 1,030 million dollars and from Bed, Bath & Beyond these were estimated at 600 million, reports Reuters. Surrender of Melvin Capital Management, which also received an injection of 2.75 billion dollars (2.275 million euros) on Monday from Citadel and Point72, has unleashed the concern of the bears. According to Ortex, on Wednesday more than 5,000 US listed positions were being unwound.
The movement of Reddit users, who made the share price rise without there being a business reason for it (merger, sale, acquisition of a company, results …) is already under the scrutiny of the regulators. Specifically, the Securities Market Commission (SEC) of the United States have announced that "we are working with our regulatory colleagues to assess the situation and review the activities of regulated entities, financial intermediaries and other market participants."
Resurrecting zombie actions
But Reddit users have not been intimidated, and are already threatening to revive other zombie actions, such as that of the chain of DVD Blockbuster, Nokia or Blackberry. Some movements that have triggered the alarms of the stock market regulators: the SEC (the US regulator) is going to open an investigation, and in Spain the CNMV has warned that if this case were to occur in Spain it would be considered a manipulation of the market, which It would carry fines of up to 30 million euros and penalties of up to 5 years in prison.
Furthermore, in certain circumstances such as obtaining 150,000 euros of profit or the use of funds greater than two million euros, the judicial process that can lead to entry into prison and disqualification would be opened. Specifically, the crime of market manipulation is punishable by imprisonment from six months to six years, as well as subject to heavy financial penalties.
Taking short positions has always been surrounded by controversy and at very specific times has been the target of bans by regulators. In Spain, the most recent case happened with the collapse of the bags during the first confinement: the CNMV prohibited this practice between March 16 and May 18, 2020, to try to limit the volatility suffered by the trading floors.
An unromantic operation
But there are also doubts about the foreros. Experts warn that his actions are actually very unromantic. Thus, the economist Javier Santacruz explains that «Behind these types of methods are professional brokers, because if you are a retail investor, the platforms you have access to crash before you can operate. They had to be professional investors. "According to Santacruz, the US regulator will begin by investigating whether the large stock traders are behind these actions, but whichever is responsible, he assures that" by no means a spontaneous movement and there will be people who will have made a collusive pact, a coordinated decision to buy shares ».