How do you tell two children that their father has murdered their mother?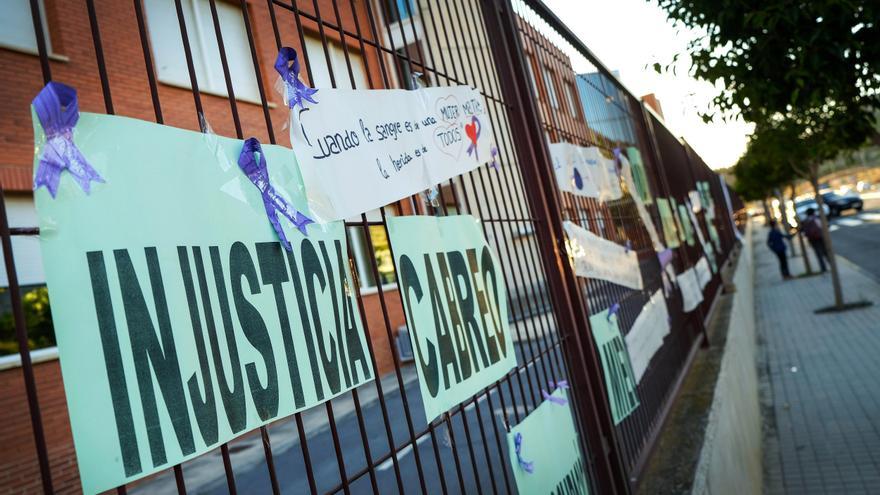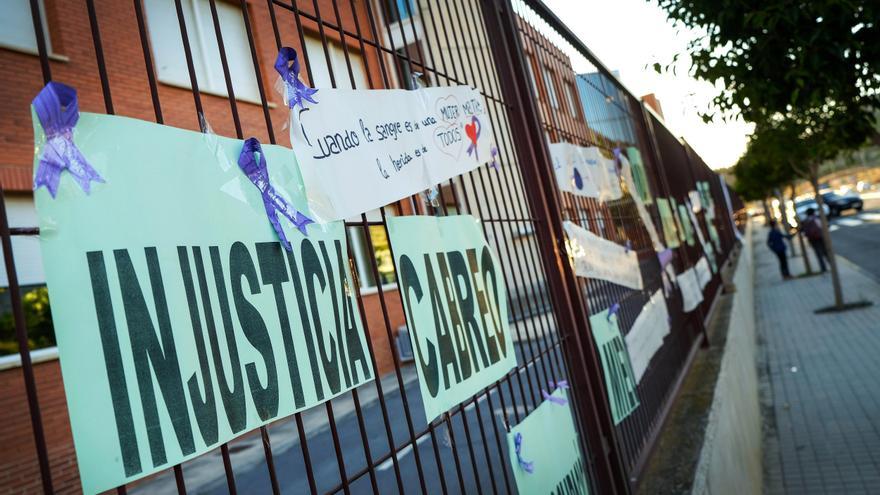 "How do you tell a 12-year-old boy and a girl of 8 that his mother and grandmother have just died, that they have been murdered and that the murderer was his father? How do you tell them that their father has destroyed and burned their house, their clothes, their toys, all their memories? in terrible pain"after her sister and mother were murdered by her brother-in-law. Two minors were orphaned as a result of this sexist crime.
The murders by gender violence They add the families of the victims in a cataclysm and leave the orphaned children in a situation of vulnerability that still does not have the necessary legal and assistance response, as Antonio and other relatives affected by gender violence have denounced in the Senate during an act of the Soledad Cazorla Scholarship Fund organized by the Women Foundation.
A shock wave that carries everything away
"Sexist murders produce a shock wave that sweeps everything away, destroying the lives of loved ones. (...) The most harmed are the orphans, who must overcome the loss of their mother, supporting the fact that she has been murdered, supporting the fact that the murderer has been their father ", has related Antonio.
"Despite being totally sunk", he, his sister and his father took care of the children, "the most precious asset" that his sister and mother left them: "Even though they have lost everything, with their love they help us every day to overcome everything, "he emphasized.
Antonio has highlighted that the murders of his mother and sister were perpetrated with cruelty, with "the torture of making a mother see how her daughter was murdered and a daughter how her mother was murdered."
From prison, still without trial, the alleged murderer disposed of his property with the support of his family. When you receive the conviction, you will not be able to face the patrimonial compensation of your children.
Antonio has denounced that, although orphaned minors should have at their disposal all the necessary resources, they are "the great forgotten ones" for justice and other institutions: "Without being able to cry to my sister and my mother, in a situation in which we felt in a cloud, anguished, with memory loss, unable to sleep or breathe, we had to stand up and do multitude of procedures, going over and over again offices, courts, law firms, police stations, tax offices and Social Security ... ".
For this reason, he has called for the urgent creation of protocols to protect, care for and accompany orphans and families from the moment of the crime.
Millions of laps in full mourning
Luz Marina's sister was murdered by her partner in front of her mother and her two children. In addition to the "shock" of loss, of having to "learn to live with anger and pain", Luz Marina has told how families have to give "two million laps" to solve mortgage processes, insurance, custody and custody of children, and face exorbitant expenses, in addition to those derived from taking care of the children.
Since 2013, when the number of minors orphaned by sexist violence began to be counted, a total of 330 children have been left without their mothers because of these crimes.
The director of the Women Foundation, Marisa Soleto, explained that there are many families who, after a sexist murder, are at risk of social exclusion and even at risk of poverty. Since 2016, the Soledad Cazorla Scholarship Fund has awarded 111 scholarships worth 189,000 euros to 56 orphans from 34 families so that they can go on and rebuild their lives.
The Government delegate against Gender Violence, Victoria Rosell, has recognized in the Upper House that there is "a big debt with the most vulnerable victims: orphan children and children victims of vicarious violence ".
Rosell has stressed that the law should be improved to ensure that, for example, the children of María Isabel, the last woman murdered in San Roque last Sunday, can receive an orphan's pension. As the murderer of their mother is not their parent, they have no right to receive it.
End the thunderous silence
The Congress of Deputies is currently processing a bill to improve the situation of children orphaned by gender violence in order to facilitate inheritance procedures and access to pensions. These minors and their families have great difficulty in accessing aid to continue with their studies.
The president of the Senate, Ander Gil, has insisted that it is necessary to end the "thunderous silence" that exists around this reality and to work for a judicial, economic, social and symbolic reparation of these victims: "Much has already been taken from them, now it is time to give them the opportunity to live fully," he concluded.
The 016 serves the victims of all violence against women. It is a free and confidential telephone that provides service in 53 languages ​​and leaves no trace on the bill. Information is also offered through the email [email protected] and counseling and psychosocial care through the WhatsApp number 600,000 016. In addition, minors can contact the ANAR telephone number 900202010.