Hoteliers demonstrate to demand rescue measures against the pandemic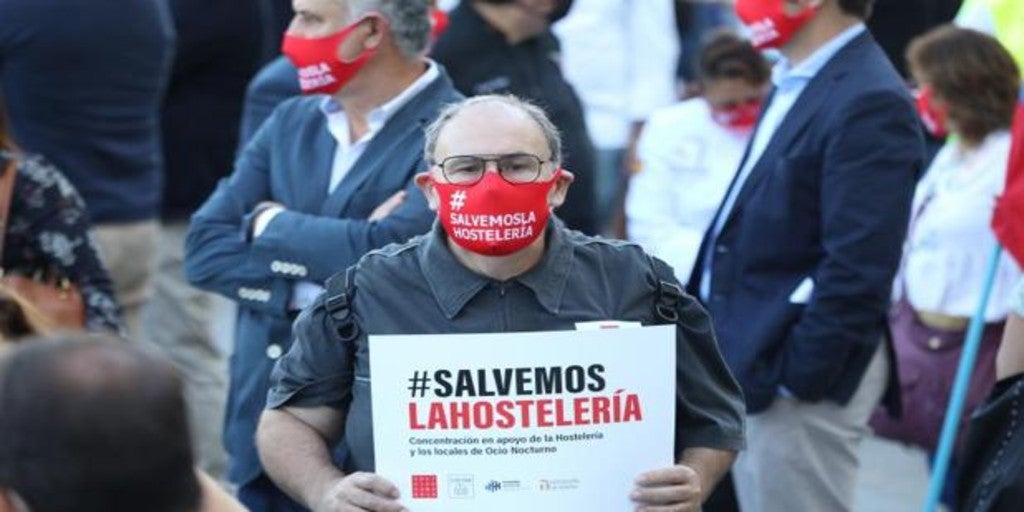 MADRID
Updated:
save

Hundreds of hospitality professionals in Spain and another fifty leisure and restaurant organizations have demonstrated this Wednesday in Madrid to request measures that help the sector facing the crisis caused by the pandemic and the restrictions imposed to prevent contagion.
Under the slogan # salvemoslahostelería, they have requested in the Plaza de Cibeles the flexibility of the Temporary Employment Regulation Files (ERTE) and ICO credits, consumer promotions and fewer reductions in capacity in establishments, through a joint collaboration between the sector and administrations.
The president of Hospitality of Spain, José Luis Yzuel, has denounced the "dramatic" situation the sector is going through, with accumulated losses above 40,000 million euros. "We are the sector that sells the most happiness and at this moment it is in a dramatic situation," he stressed in statements to the media, while denouncing a "total disaster" due to outbreaks and lack of tourism.
"We are resilient and versatile, we will endure, but if the Government does not take definitive measures the catastrophe will be fierceWe are talking about possible closures of 85,000 stores with about 700,000 jobs, "he said.
Specifically, the hoteliers demand that sanitary hygienic support measures are always coordinated with the competent authorities that allow effective management in the event of possible outbreaks and quarantine processes.
To this must be added actions to effectively support employment, with the extension of ERTEs until the end of the pandemic, ensuring greater exemption from social security contributions to businesses that have a partial opening and exonerating 100% of those that are closed.