Hospitality for the Rocasa Gran Canaria in the Presidency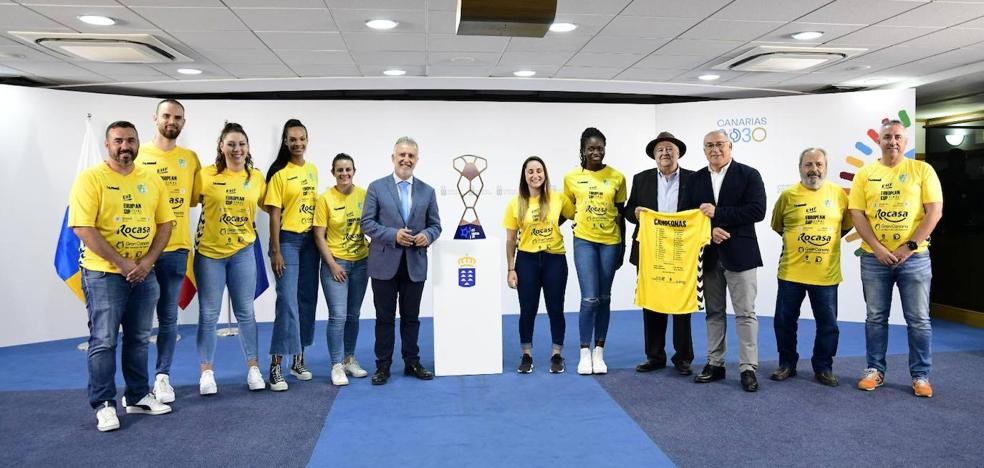 Ángel Víctor Torres congratulated the Teldense club for the EHF European Cup title it won in May, and recognized the spirit of a team "born to win"
The President of the Government of the Canary Islands,
Angel Victor Torresreceived this Friday the players of the
Rocky Gran Canaria to congratulate them on the EHF European Cup title they won in May and to
recognize their "born to win" team spirit.
At the reception for the players of the Telde club, Torres acknowledged that it is taken as
«I am lucky to share these years the work of this club«, which is »training women, it is love of handball and it is a model squad for the rest of the teams«.
The Rocasa players "have taken the feeling of the island all over the world" and that is something that "we cannot give up", for which they have confirmed the "full support of the Canarian Government in the future".
As he has pointed out,
"we contribute little for what they give us back" because «Canarias vibrates with victories, and more will come because this is a winning team that rises up in the face of adversity».
Torres has given his congratulations on this new wound, which as the club president has pointed out,
Anthony Morenohave also wanted to "offer and share with the Canarian citizens" to "thank the support and continue adding next year."
On behalf of the players,
Maria Gonzalez He thanked the support that is an impulse to "keep working" and a motivation to continue in "the commitment to return here soon with another title."