Horrillo: "Only 13% of Wikipedia is generated by women"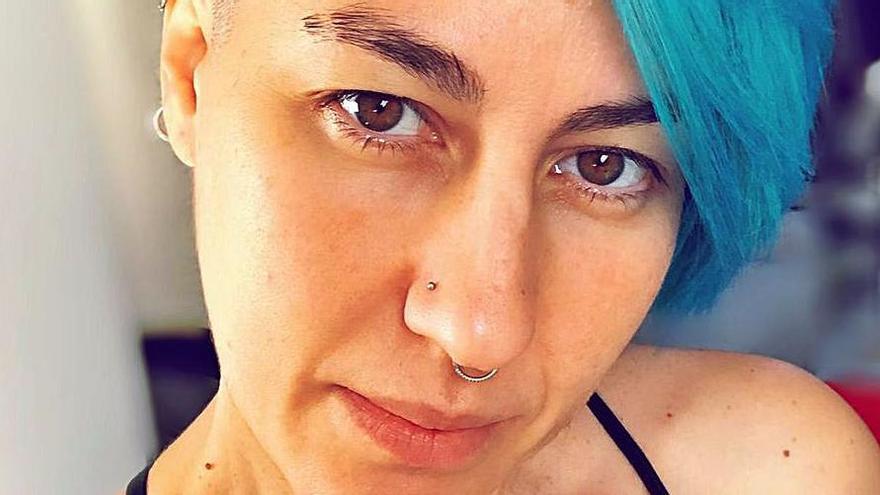 The journalist expert in communication and social networks, coordinator of Wikiesfera in Medialab Prado, Patricia Horrillo, is in favor of introducing children to the world of Wikipedia from childhood and adolescence to teach them its use, both for consultation and creation of content. Regarding the aforementioned free and online encyclopedia that is present in 315 languages ​​and, among all those versions, has about 56 million published articles, Horrillo points out that "only 13% of the people who edit content are women and that leads that only 20% of the biographies are of female characters ".
On March 24, the expert offers the master lecture of the first seminar on cyberfeminism held at the Casa de Colón to explain why Wikipedia is important for women in the 21st century and why the gender perspective is also important. The Wikimedia Foundation, which maintains Wikipedia at a technical level, has carried out an investigation to find out its shortcomings and problems after two decades of operation, and one of those it has identified is that there are very few women editing.
"Behind this reason is, among others, unequal access to technology between men and women and the lack of time when editing rigorous and quality content. Women continue to be the ones who sustain life and the family, we turn to caring, "she says. "If we do not expand the number of publishers, a new elite will end up deciding what is written and documented in History, as has happened in other times, making invisible what does not arouse the interest of those few," he warns. Only 20% of the biographies contained in this free encyclopedia are dedicated to female figures.
"We need the biographies we build to be visible outside of Wikipedia, because it is a collective documentation tool, it is a tertiary source. In order for me to publish a biography of a woman, I need an institution to recognize her with an award, a media outlet has interviewed her or made a report on her, there is an academic research that talks about her or there is a book that mentions her . If I don't have external materials, I can't build the article, "explains Horrillo.
For this reason, despite the fact that he assures that the percentage of biographies of women has increased in recent years, "it still needs more visibility outside Wikipedia to be able to make them visible inside." Another noticeable difference in the description of the articles by women and men is that in some of them there is no gender perspective. "Women are often made visible because they have an affective-family relationship with the man who is considered 'truly important'. This perspective makes a woman's work invisible, since she is seen as a man's mother, wife or daughter, never as a generator of knowledge, but rather as a muse or as an inspiration ", explains Horrillo, who through Medialab-Prado reflects on the collective writing, documentation of History and the generation and dynamization of online and offline communities.
Wikiesfera was created in 2015 to help, not only women, but anyone who wanted to lose fear of the tool, to see it as an ally. One of the main objectives of this learning group is to break with the fears that many people feel when approaching a wiki environment, as well as to value individual contributions to the collective narration of History.
The first day of the seminar on cyberfeminism, which is hosted by the Casa de Colón on March 23 and 24 to address the gender issue from the point of view of digital activism on the Internet, focuses on the biased decisions of technology, in the promotion of technological entrepreneurship in young women, equality in museums and conscious cyberfeminism through framework conferences, talks and discussion tables.
This initiative, under the name Culture, women and network action, will be inaugurated at 10:00 am by the Minister of Culture of the Cabildo de Gran Canaria, Guacimara Medina, the head of the Museums service, Alicia Bolaños, and the director of the House scored by Colón Elena Acosta when we have the information. It is part of the wide program of events 'Marzo-Mujer' to celebrate Women's Day throughout the month.
This seminar can be followed in streaming through the Casa de Colón YouTube and Facebook Live channels. All the presentations can be seen delayed. Those interested in attending in person can register at http://www.casadecolon.com/es/actividades.
The opening presentation is given by Lorena Fernández, director of digital identity at the University of Deusto. Also participating are Mary Carmen González, technology coach; Ángeles Pérez, manager of activities and communication at the Casa de Colón; Esther Verdú; the journalist Luisa del Rosario, from Vivas Comunicadoras; María del Carmen Martín; Patricia Horrillo, and a round table moderated by Begoña Vera.