Honors for Cantero in the heart of his home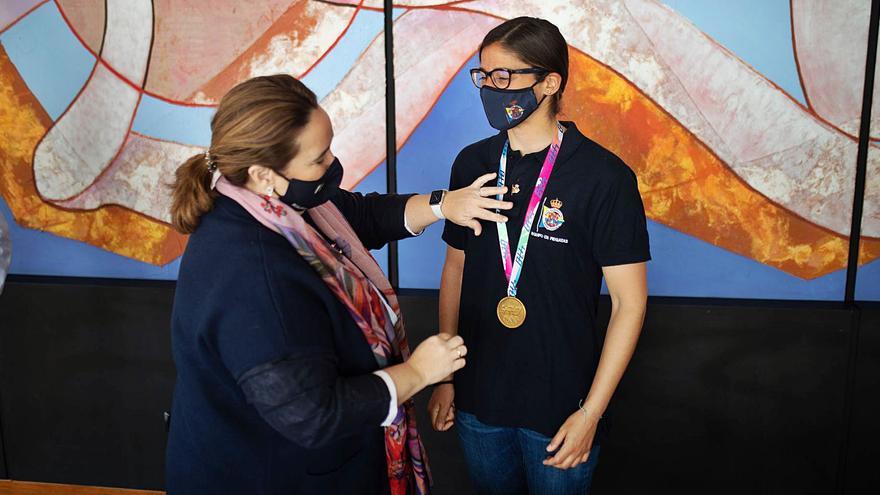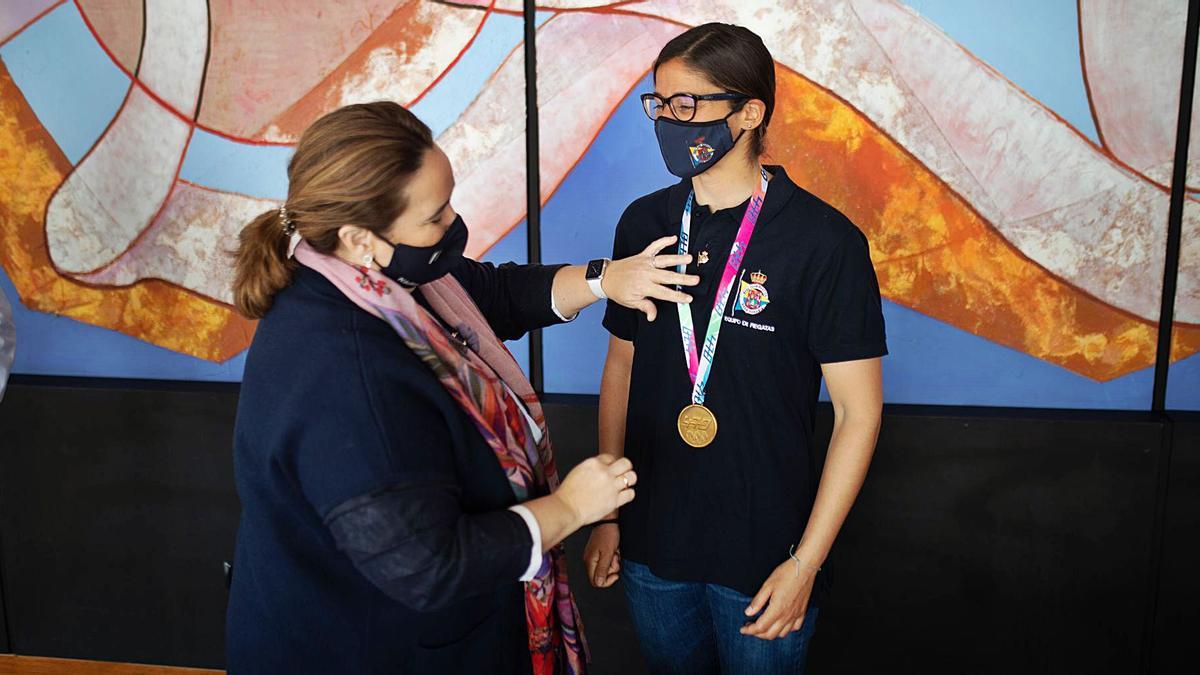 The president of the Real Club Náutico de Gran Canaria Maica López Galán, accompanied by several members of the board of directors, handed over to Patricia Cantero, brand new world champion class 470, with the entity's gold badge and a metope in recognition of the feat achieved last weekend with its patron, Silvia Más from the Arenal Yacht Club.
Cantero was "very happy and proud" with the title, but has also remarked that now it is time to "improve and give the maximum in Tokyo" at the Olympic Games this summer after this success in Villamoura (Portugal).
For her part, the president of the Real Club Náutico de Gran Canaria, Maica López Galán, has declared on behalf of the entire entity "very proud to have sailors like Patricia Cantero", who make "the effort of so many years and all a life dedicated to sailing and the sea is materialized in prizes ". López Galán highlighted that "Patricia is an example of this, of the award she has won", and recalled that she already accumulates other awards in her record, which makes her a candidate for a great place in the Olympic Games, where she hopes "get lucky". Whatever happens in Tokyo, she said, "she has proven to be a high-level athlete" and as a new world champion they are "very proud of her."
With the title of Patricia Cantero, the Real Club Náutico de Gran Canaria has 53 world championships on its honor roll, with seven Olympic medals. The event was attended by Toni Navarro, the first Canarian sailor to be proclaimed world champion in the Europe class in 1974, representing the club.