«Homestyle Digital», enjoy an interactive leisure experience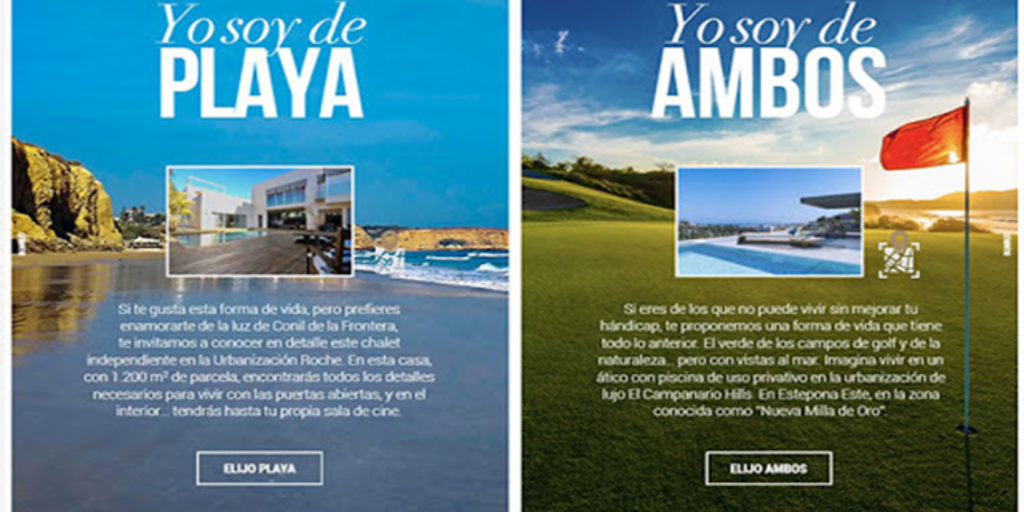 Madrid
Updated:
save

When we talk about a job well done, seriousness and good experiences and years of experience in a sector that has had good times … and not so good, Gilmar comes to mind. A real estate company positioned in luxury, with more than three decades of experience that has pioneered an intermediation model and has led the sector for years. Thanks to the fact that Gilmar has dozens of commercial offices throughout the Spanish geography and a deep local knowledge, it manages to offer the best suitable according to the needs of its clients.
For all this, and for that desire to continue advancing and improving, the MagazineHomestyleDigital Gilmar. A 100% digital magazine created to offer a unique experience to its readers. The publication includes interviews, reports, content on lifestyle, interior design, decoration … as well as a wide catalog of properties for sale in the most sought-after and sought-after areas of Spain.
Innovation with customers in mind
Years ago, Gilmar began to implement the latest technologies related to its business, in order to improve the experience that customers have with the company and thus facilitate all the procedures for the purchase or sale of a property. Thanks to the use of Matterport technology, which allows 3600 virtual visits and the careful gallery of images of each of its properties, Gilmar makes viewing the homes much more accessible. And the professionals who work in the company have been trained so that they are even more specialized in each field, regardless of the distance from the client. This last aspect plays a fundamental role today, in which, due to security measures and social distance, it is mandatory to establish as little contact as possible so as not to get Covid-19, thus Homestyle Digital, Gilmar's magazine, arises to offer all the necessary information to your customers in an agile, interactive and entertaining way.
37 years of experience make Gilmar establish itself as a company in which speed, agility and seriousness lead the way in dealing with the client. It is the fundamental piece of any business that leaves its client portfolio, and everything adapted to new technologies and a very digital consumer who now demands this service. So much so that the digital magazine Gilmar is shown as a showcase of trends, current news about the sector and a luxury real estate offer, careful with details, in which you can count on legal assistance and advice. On the other hand, you will find the best financial solutions, solutions in renovations and interior design and the best after-sales service.
Pioneering service in the real estate market
The main lines in which Gilmar has specialized, over the years, are the residential market, the promotion of new works, commercial premises, investments, rustic properties and bank properties. His work, giving value to each property purchase, sale and rental operation, has made him become a benchmark in the real estate sector.
The purpose of this company is to avoid to its clients all the problems and annoyances that a rental or a sale operation can cause, in addition to saving them time, taking care of the document management and accompanying them with their after-sales service, solving all the doubts or needs that they may arise before, during and after the operation.
In Gilmar's corporate culture, vocation is a basic and fundamental pillar. His commitment to the client is such that he has built a company with solid values. A company made with passion, in which challenges and things well done are exciting. A committed company in which the client is accompanied from beginning to end. And finally, a company created with enthusiasm, in which the best professionals will guide you and do everything for you.