Home sales soared 15.5% to avoid rate hikes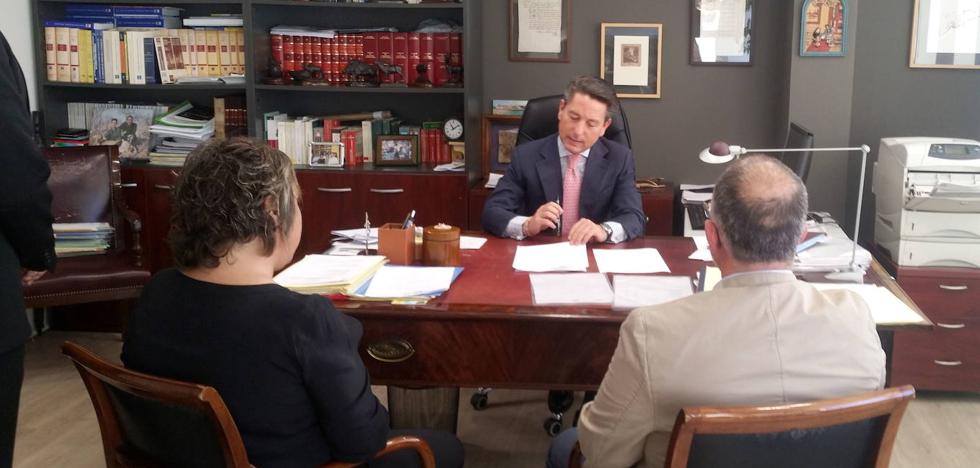 The price per square meter has increased by 6.5% in the last year and the average amount of mortgages exceeds 147,000 euros, according to notaries
The real estate market accelerates as warnings from the European Central Bank (ECB) about an imminent rise in interest rates, which will make mortgages more expensive, intensify. Until April, the sale of homes has increased by 15.5% and the granting of mortgage loans has risen by 14.7%, according to the General Council of Notaries.
The Bank of Spain has confirmed that the twelve-month Euribor rose to 0.287% in May, after having left negative ground behind in April for the first time in more than six years, which will lead to higher prices for variable mortgages referenced to this index . On average, they can increase up to 400 euros per year.
In the case of sales, the number of operations has reached 60,734 units and the average price per square meter stood at 1,575 euros, registering an increase of 6.5% year-on-year.
By type of home, sales of flats increased by 16.5% year-on-year, reaching 46,377 units, while single-family homes increased by 12.4% year-on-year, reaching 14,357 units. The prices of flats had an increase of 3.6% compared to the same month of the previous year, reaching 1,749 euros per square meter, while the price of single-family homes averaged 1,283 euros per square meter, registering a 13.5% increase.
The sale of housing grew in all communities except Murcia, where it fell by 2% in year-on-year terms. The regions where an evolution above the national average was registered were: Navarra (50.4%), Canarias (45.5%), Cantabria (29.3%), Baleares (22.9%), Andalucía (22 .0%), Valencian Community (21.5%) and Castilla y León (17.9%). Castilla-La Mancha, Catalonia, Asturias, Aragon and Extremadura were below the national average but still showing double-digit increases.
The price per square meter rose 6.5% year-on-year at the national level. There was an increase in housing prices except in Castilla-La Mancha (-11.5%) and Navarra (-1.8%). By order of magnitude, double-digit increases were recorded in Andalusia (18.3%), Murcia (13.1%), the Valencian Community (13.1%), Galicia (12.8%), Madrid (11.1% ) and the Balearic Islands (10.2%). More moderate increases were recorded in the rest.
In April, mortgage loans for house purchase grew by 14.7% year-on-year at the national level, to 32,192 operations. The average amount of these decreased by 1.3% year-on-year, reaching 147,693 euros on average.
The percentage of home purchases financed by means of a mortgage loan stood at 53%. In addition, in this type of purchase with financing, the amount of the loan represented an average of 73.5% of the price.