Home furnishings prices fell after the pandemic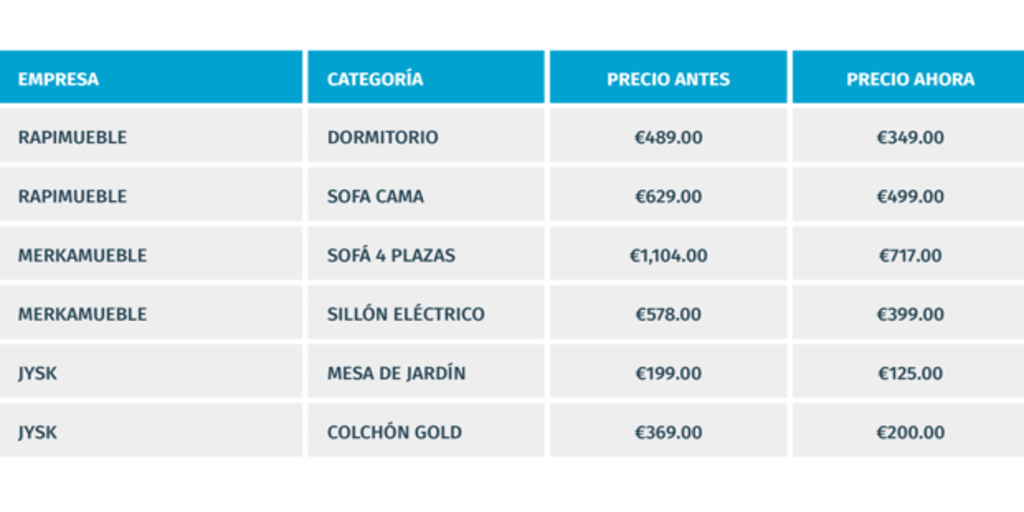 Updated:
save

Trade has been one of the great harmed by Covid-19. Sales of food, clothing or any other type of product or service have been affected by the pandemic and their prices have changed in relation to previous years. Thanks to the search portal Ofertero.es, one of the most used during the crisis, it is possible to carry out a study of the evolution of prices of household products, noting the significant difference in the interval of one year. Analyzing the values, it is clear that renovating the home has never been so economical.
During the last months, the big stores launched in Spain many offers on household items. An opportunity that had a good response from the consumer, who did not hesitate to use their income to renovate their common space.
Interest in the search and purchase of bedroom and patio furniture and household items continued, especially during the most crisis months, between March and July. Demand for the furniture dropped in the early days of lockdown and then increased rapidly.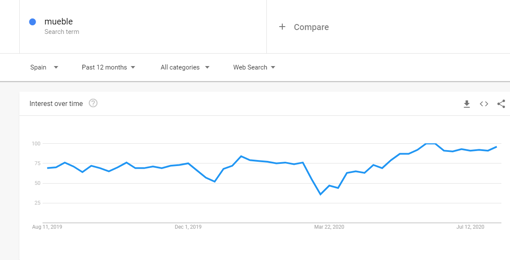 Source: https://trends.google.com/trends/explore?geo=ES&q=mueble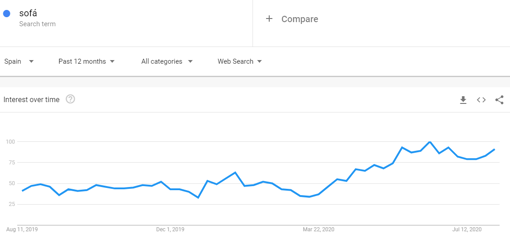 Source: https://trends.google.com/trends/explore?geo=ES&q=sof%C3%A1
These data show that despite the crisis left by this pandemic, users will continue to consume and take care of their homes as long as large companies offer a reasonable price for their products. A clear example is that of the sofa, which clearly increased its demand.
Increase in unemployment and online shopping
The pandemic has also led to a notable increase in the country's unemployment rate. We are talking about a percentage of more than 14.4% and it is estimated that by the end of the year it will reach 20%. However, ironically, together with the increase in unemployment, interest in shopping has grown, especially when it comes to renovating our home. Although many people lost their jobs as a result of the effects of the pandemic, they continue to show interest in renovating both their home and their electronic devices. Something from which we can deduce how strong the great offers continue to have.
Writing: Joey Herrera
Contact: joelio.hb@gmail.com