Holyfield offers to fight Tyson again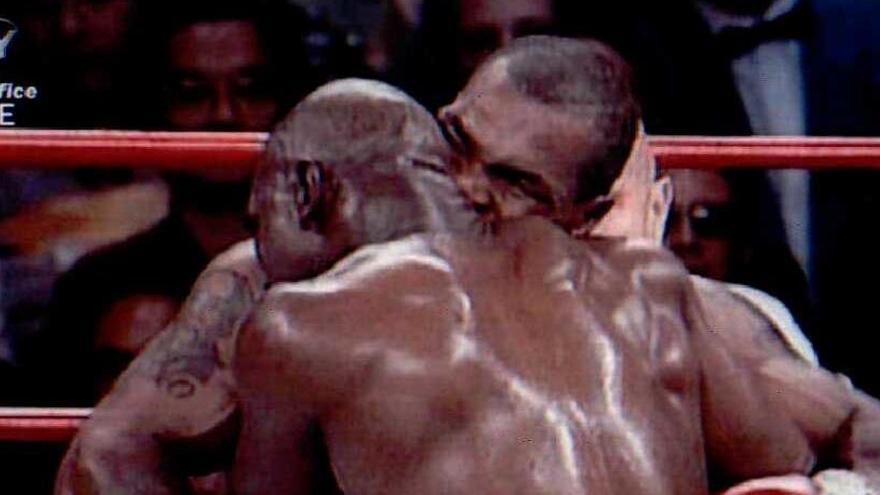 Former American Evander Holyfield came out to say that would like to face his compatriot Mike Tyson for the third time, although he also announced the economic amount that he would ask for the possible fight.
Tyson, 54, will face Roy Jones Jr. in a pay-per-view exhibition fight tomorrow, Saturday, so Holyfield did not want to miss the opportunity to promote himself as the next contender for the nicknamed "Iron Mike", who is going to receive 10 million dollars, for three of his rival .
Holyfield and Tyson had two infamous fights in the 90s. Holyfield won the first by TKO in the 11th round, and the second was credited after Tyson was disqualified for biting and ripping off a piece of Holyfield's ear.
"I wouldn't get into the ring for less than $ 25 million," Holyfield commented on the "I Am Athlete Podcast" about talks for a third fight with Tyson.
Putting ego first, Holyfield said it should be Tyson's responsibility to communicate with him if you want a third fight.
"If they called me to fight in two days I'd be there to fight in two days, "Holyfield told host Brandon Marshall.
The conversations about a third fight between the two they have been happening for more than a decade, without ever being able to achieve anything.
There were talks earlier this year about the possibility of the two fighting, but maybe the amount of money that Holyfield asks could have gotten in the way.
Holyfield last fought in 2011. The 58-year-old is 44-10-2 in his career. Seven of the defeats occurred after he turned 35.