H&M traces the flight and earns 1,265 million, 6% more | Economy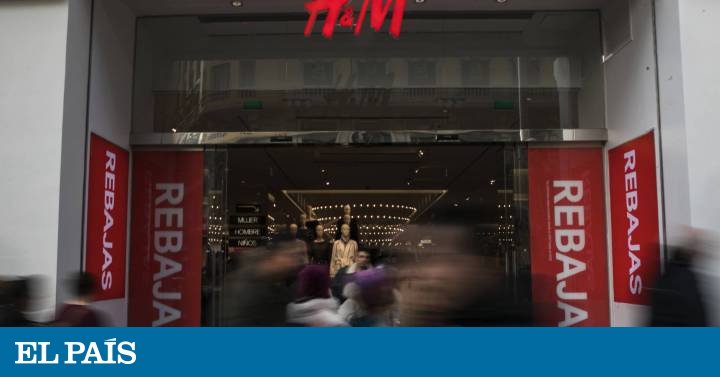 The Swedish textile chain Hennes & Moritz (H&M) managed to improve its figures in 2019, after the complicated 2018. The group increased its sales by 11% in 2019, to 232,755 million Swedish kronor (21,902.8 million euros), making a profit of 1,265 million euros, 6.2% more than in the previous year. Both magnitudes were driven by the currency effect. In Spain, the business improved by 8% (4% in euros), to 746.2 million euros, despite closing 167 stores, five less than a year earlier.
The CEO of the company, Karl-Johann Persson, has celebrated the results, "fruit" of the "transformation work" of the company, undertaken a couple of years ago. In particular, he stressed that the percentage of discounted sales has been reduced, which contributed to increasing profit both in the full year and, especially, in the fourth quarter.
Sales have improved in almost all markets, with the notable exception of Hong Kong, where pro-democratic protests have caused a 4% decline (-12% in local currency). In the US, the chain's second market, sales, driven by a currency effect of 10 percentage points, skyrocketed 21%, to 2,821 million euros; in Poland, sales grew 20% (up to 596 million euros), while in China, with a positive currency effect of 5 points, they grew 12%, up to 1,134.8 million, and that with a net loss of 10 stores, up to 520.
The online business, on the other hand, grew 24% (18% without currency effect). Persson says that the physical and digital channels "are increasingly integrated", while continuing, like other competitors in the textile sector, the optimization of the shopping park, which will include the closure of stores in mature markets such as Europe, the United States and China and the opening in developing markets, such as Latin America, Russia, Eastern Europe or Asia.