Hitler's auction of personal items in Germany outrages the Jewish community | Culture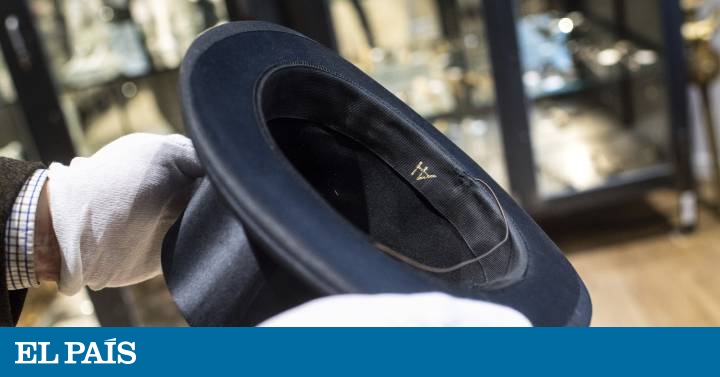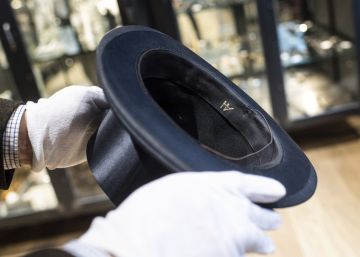 This Wednesday in Grasbrunn, south of Germany, is a very controversial auction. Objects that allegedly belonged to the top Nazi criminals and that many of them used in their daily lives have gone on sale. They are covered, clothes, books or letters of Adolf Hitler and some of his closest collaborators. The auction has provoked criticism from Jewish groups, who believe there is the risk that such a sale will contribute to glorify the Nazi past.
Hitler's top hat, an evening dress of his lover and fleeting wife Eva Braun, a special edition of Mein Kampf or bracelets of the Hitler youth are some of the objects for auction. In total, a lot of 842 objects dated from 1919, many of them directly related to the Nazis and that on Wednesday were going through the hammer of the controversial auction house Hermann Historica.
From the European Jewish Association they have asked the German parties to prohibit such sales and in the meantime, the auction house makes public at least the identity of the buyers. "Selling such items is no different from auctioning personal items from Osama bin Laden. The historical argument is pure semantics, "said the president of the association, Rabbi Menachem Margolin in a letter he addressed. "I understand that it is not illegal to buy and sell Nazi memorabilia. This is not a legal request, but a moral one, "he added.
Charlotte Knobloch, president of the Jewish community in Munich believes that "the risk that the possessions of some of the greatest criminals in human history end up in the hands of buyers who treat them uncritically or even glorify them are too great" . He added: "Even if an auction like that is not strictly illegal, I would have preferred it not to be held."
Bernhard Pacher, director of the auction house, argued that "by far the vast majority of our clients are museums, public and private collections that deal with the matter meticulously." Pacher, according to the DPA news agency, announced strict measures to control who buys the items.
On the website of the auction house the pieces were paraded one by one, for which you could also bid on line. Silver service pieces, a sugar bowl, a tablecloth or napkins from Hitler himself were other items that were auctioned. A luxurious version of Mein Kampf It was sold for 130,000 euros and the top hat for 50,000 euros, according to Hermann Historica published on its website.
It is not the first time there is a sale of these characteristics. Three years ago, the same company also auctioned personal belongings from well-known Nazis, which were mostly bought by an Argentine citizen who did not reveal his identity.
Dutch expert Bart Droog explains by phone that there is no evidence to verify the authenticity of auctioned items, including the top hat. He also maintains that at least four of them, which are authentic, – three letters and a sketch drawn by Hitler between 1906 and 1908 – have been illegally extracted from Austria.
The Austrian home will be a police station
The house where Adolf Hitler was born in Austria will finally be a police station. This was announced by the Austrian Interior Minister, Wolfgang Peschorn, who considered that the new use of housing will prevent it from becoming a place of neo-Nazi pilgrimage. "It is an unequivocal signal that this place will not be used to commemorate National Socialism," he said.
The house of the Nazi dictator in Braunau am Inn, to the northwest of the country, had passed into the hands of the State in 2017 after its expropriation. But it was not until last summer, when an extensive judicial battle with the former owner ended, that demanded greater compensation than they offered.
It was in Braunau am Inn where Hitler was born in 1889 an apartment rented on Salzburger Vorstadt street 15. Now, European architects will be invited to compete to redesign the building