'HIT' reinvents itself in rural Spain (and with Bustamante)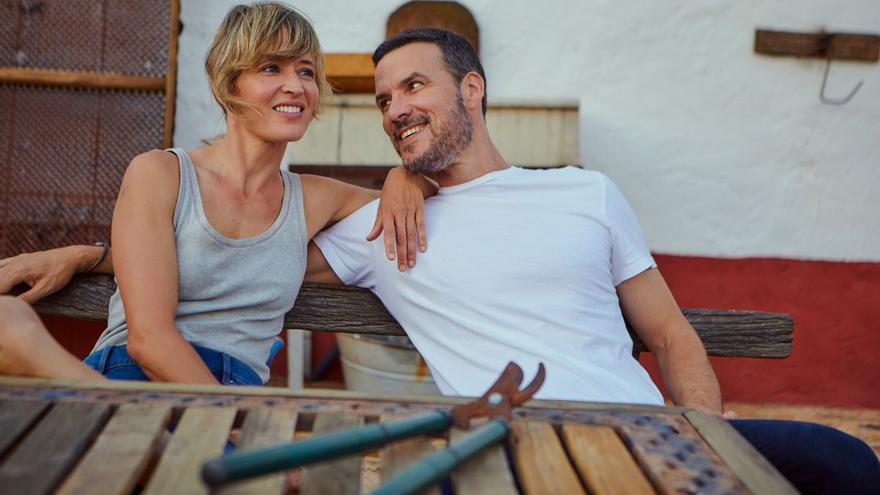 After generating a debate on the education model that we are giving to our young people in its first season, 'HIT' returns to class this Thursday, October 21 at TVE-1 (10:40 p.m.) ready to reinvent itself. This kind of House of the classrooms faces this second round of episodes of the series from a new center, changing the big city (Madrid) for a more rural environment (Puertollano, Ciudad Real), addressing different studies (the FP) and facing a new batch of kids who, like their predecessors, are not going to make it easy for them.
"This change of scenery was vital for the series, because if we were not stretching the gum," he defends Daniel Grao, the actor who plays this professor who goes beyond the political correctness to delve into the frustrations of his rebellious students. "I understand that the public has become fond of the previous group, but the season ended up solving most of the cases. I didn't get it with everyone, because Lena resisted me, but we'll talk about her this year too," justifies the protagonist.
The transfer of the center is not the only thing that complicates the life of the teacher, who will continue with his swings with alcohol. "We are going to another reality, to another Spain, to a more rural world in which HIT is going to be more uncomfortable and what it had just applied in the previous group will not work right away," Grao advances. "What prevails in this second season is disenchantment on the part of young people, who do not see much sense in training," he adds about these new 10 episodes, which he considers more ambitious. Not only because there are more exteriors and we detach ourselves more from the school, but because emotionally it is more complex and it gets into darker and more painful areas of the character, explains the actor.
Screen addiction
In this new environment, HIT will coexist with Francis (Marta Larralde) and his son Mat (They are Khoury), as a tenant in an apartment attached to his village house. "For my character, his son is his weakness. He is very possessive of his mother, although she is a very free aunt. So Francis's conflict is where he separates the woman from the mother," synthesizes the actress about a character who is overwhelmed in many moments by the addiction that the adolescent has to the screens. "Your son has suddenly changed, he does not leave the house, he has violent strokes and an anger that does not know very well where it comes from, and it turns out that it is due to something as accessible as computers, social networks and video games ", clarifies Larralde.
The young man will also be one of the new HIT students, along with practically newcomers such as Carlota Gurpegui in the role of Paula, the class cock; Álvaro de Juana like Roman, the bully; Dawn of the Angel like Chelo, the narcissist convinced that her father is David bustamante (who makes a 'cameo' in the fourth episode); Jacobo Waitress like Teo, diagnosed with ADHD; Claudia Licari as Lucia, a single mother of a baby who dreams of becoming a hairdresser; Manuel Soler like Jota, victim of 'bullying'; Eleanor Pernas like Dan, who is considered gender non-binary, and Teresa of Mera like Karmen, the radical and anarchist.
The beginning of the second season with HIT desolate in a funeral home also serves to introduce a touch of mystery to the most dramatic plots, very much like 'Elite'. Who has died and why is the protagonist so affected? ", It gives rise to wonder. That beginning seems to me a kick in the stomach and a declaration of intentions", comments Grao. The answer will unfold little by little from the first chapter, which goes back to nine months ago, with the arrival of HIT to its new and vital work destination in which so much work lies ahead.