'HIT' begins the recording of its second season with an important change of center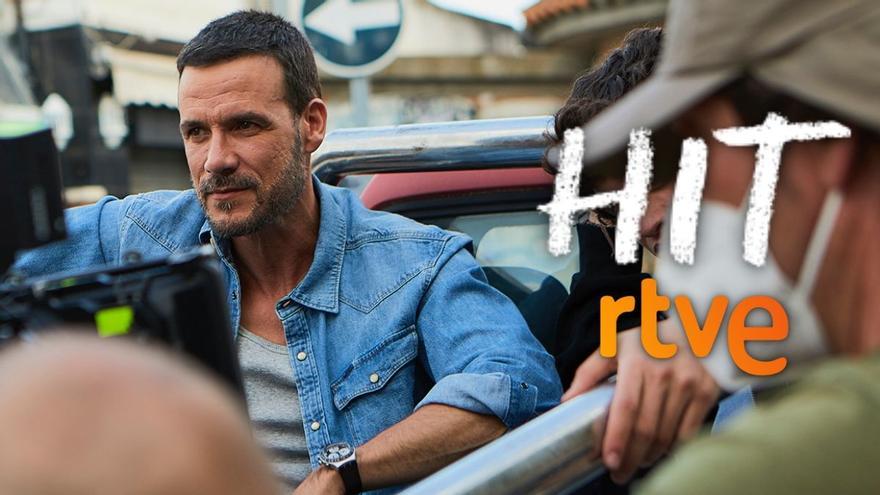 'HIT' It has everything ready for the production of its new chapters. The series about the educational world of RTVE and Ganga ('Tell me how it happened'has started this Friday the filming of its second season with important novelties in its plots and cast. Professor Hugo Ibarra Toledo, will face a change of residence and educational cycle: will accept the challenge of leading a pilot plan against school dropouts in a vocational training center located in Puertollano (Ciudad Real).
Daniel Grao repeats as the protagonist and they join the cast Marta Larralde Y more than seventy actors. Among them, Chema del Barco, Fátima Baeza, Ramiro Alonso, Teresa Hurtado and Raúl Jiménez. They are kept from the previous season Rebeca Sala and Luisa Vides.
Larralde ('Six Sisters', 'Fariña', 'Charon') will play Francis, a character full of strength and close to the earth. A school bus driver, she is also the landlady of HIT. The teacher will settle in his new destination in a separate apartment in a farmhouse.
If last season the vandalism served as a trigger for the action, hopelessness and failure will be the enemies to be fought in this second installment. Hugo will have to "destroy to build" a future project with nine boys used to disappointment. They are Matt (They are Khoury), cello (Alba de Ángel), Teo (Jacobo Camarena), Carmen (Teresa de Mera), Roman (Álvaro de Juana, Paula (Carlota Gurpegui), Daniela (Leonor Pernas), Lucy (Claudia Licari), and Jot (Manuel Soler). For almost all the young actors who play the rebel group this is their first television job.
In the words of Joaquin Oristrell, creator of the series, among the objectives of the new batch is "to continue creating social debate on education and adolescence, and to draw attention to Vocational Training, studies so necessary for the progress of the country and in which we place ourselves at the tail of Europe. "
The series script team, in addition to Oristrell, is made up of Yolanda García Serrano, Jacobo Delgado, Luis Caballero and Pablo Bartolomé. In the direction repeat Elena Trapé ('The distances') and adds Menarguez Polo ('The plan').
The series has started filming in Field Improved. During the next 15 weeks, the recording will move to other locations in Madrid and to the city of Puertollano and its region, where the project has been received very positively by local and regional institutions.