Historical relay in 'Know and win': Elisenda Roca will succeed Juanjo Cardenal, who is retiring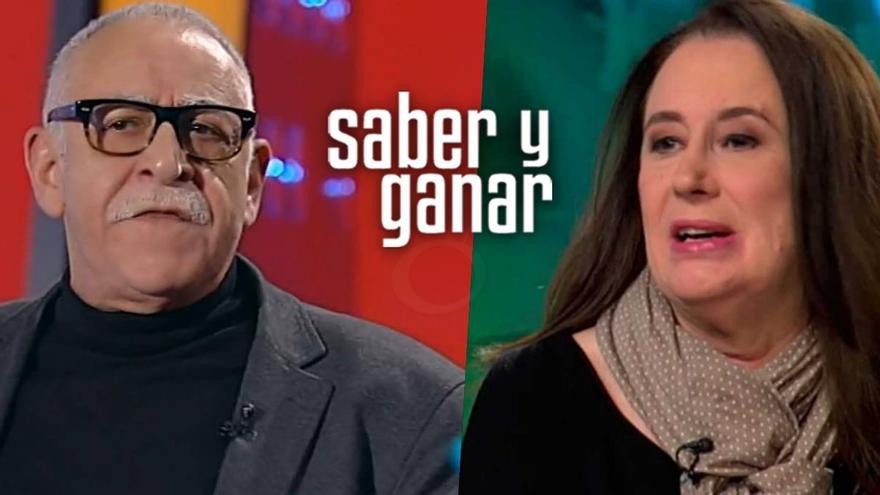 'To know and to win'prepares to live one of its most historic moments. Juanjo Cardenal retires from television due to retirement and puts an end to his stage in the mythical contest of TVE after more than 24 years being his 'voice over', as revealed by the RNE program 'It's not just any day'.
The gap left by 'El invisible' in the format presented by Jordi Hurtado will be filled from this Thursday by Elisenda Roca, another historical face of TVE contests. The presenter of the first stage of 'Ciphers and letters'in our country she will be the new one in charge of enunciating and formulating the different questions and their respective explanations in space.
Elisenda Roca has extensive experience in the worlds of radio and television. Without counting 'Cifras y letras', the journalist and communicator has presented a format such as 'The seconds count' (Antena 3), 'At ten o'clock at home' (TVE), 'Les tardes amb Elisenda Roca' (CÒM Radio), 'Qui ho diría' (TV3), 'Plats pel cap', 'Joc de paraules' and 'La tard' (Barcelona TV), in addition to being a contributor to, for example, 'Les mil i una' (TV3), '8 al día' (8TV) and 'El món' (RAC1), among others.