Historian Fernando García de Cortázar dies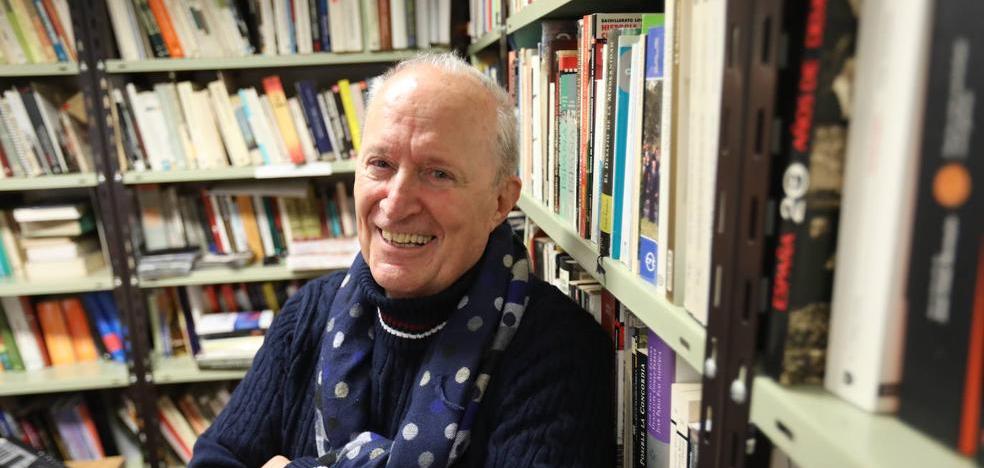 Author of seventy books, he signed several of the best sellers in his specialty in recent decades
Fernando García de Cortázar, winner of the National History Prize in 2008 and author of several of the best-selling books on his specialty in recent decades, has died in Madrid at the age of 79. His death occurred as a result of a sudden illness that forced his admission to a hospital just three days ago.
García de Cortázar, from Bilbao, Jesuit and professor at the University of Deusto, was also director of the Fundación Vocento. He was a disciple of Miguel Artola and always stood out for his desire to bring History closer to a wide audience and for never forgetting the social and cultural circumstances that frame all social processes.
His work 'Brief history of Spain', written in collaboration with José Manuel González Vesga, became a best seller in a market dominated until then by works of fiction. That was a genre, that of fiction, to which he was also attracted. With 'Your face with the tide' (with which he won the Alfonso X el Sabio award) and 'Someone iced your lips' he delved into several stories from the 17th to the 20th centuries through characters that circulate through very recognizable historical settings .
Throughout his career he displayed great activity. In addition to his classes, his frequent trips and his books, he found time to be a writer and consultant for television series about the Civil War.
Although no subject of the History of Spain was alien to him, he focused most of his attention on the 19th and 20th centuries. He also wrote about the Church, which caused him some friction with the Vatican. Among his most relevant works are 'History of Spain from art', 'The folds of the tiara', 'And when I say Spain' and the very recent 'Landscapes of the History of Spain'.