Hispasat's new satellite will offer high-speed Wi-Fi on planes and remote locations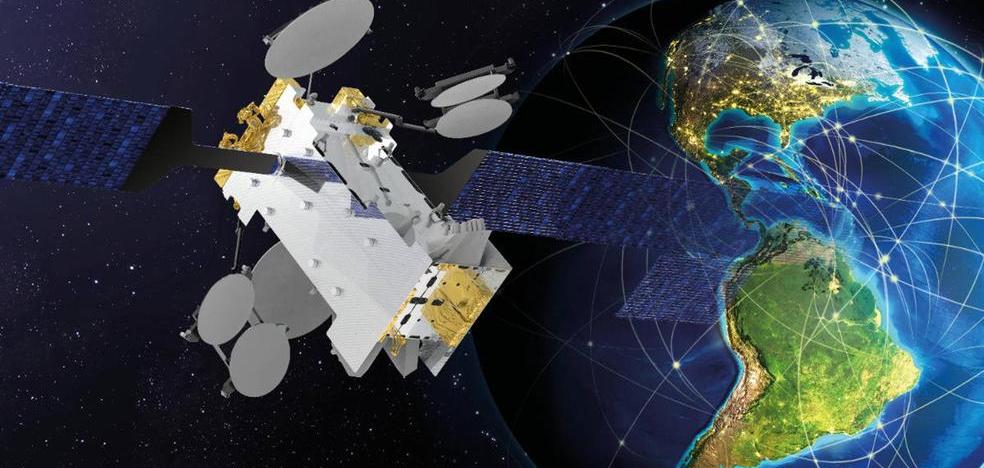 It is the first operator in the world that will offset the CO2 emissions produced at launch with the reforestation of a forest
It has been baptized as Amazonas Nexus and is the new high performance geostationary satellite of the Spanish satellite operator Hispasat. It is a satellite that will allow access to high-speed internet throughout the American continent, the northern and southern corridors of the Atlantic and as remote points as Greenland and the Amazon jungle. Likewise, it is specially designed to offer high-quality connectivity on planes and ships and will contribute to reducing the digital divide in Latin America. The launch, which was scheduled for last morning, has been delayed 24 hours due to adverse weather conditions. and a new attempt will be made this Monday at 5:32 p.m. local time; 23:32 Spanish time. Said launch will be carried out with a Falcon 9 from the SpaceX facilities in Cape Canaveral (Florida).
The new satellite is equipped with systems that considerably increase its performance and has a state-of-the-art Digital Transparent Processor (DTP), which will facilitate its adaptation to technological changes that occur during its more than 15-year useful life. "With this technological advance, Spain reinforces its position in the aerospace industry and consolidates its commitment to achieve an alliance for internet connectivity," they point out from the company.
In addition, this will be the first time that an operator offsets the emission of 1,200 tons of fuel produced at launch by reforesting a forest to reduce its carbon footprint. The company's environmental commitment has also resulted in the fact that Amazonas Nexus has a fully electric propulsion, is lighter and reduces the costs of putting it into orbit. In return, it will take longer to reach its final orbital position (about six months from launch to entry into service). After carrying out the last tests in orbit, the satellite will be located at 61º West and will enter service.
a new stage

The construction of the satellite has also generated wealth and work in our country. It has been carried out by the Franco-Italian company Thales Alenia Space (TAS), the largest satellite manufacturer in Europe, which has relied on various Spanish companies during the manufacturing process, such as TAS Spain, Sener, GMV and Aicox, among others. The president of Hispasat, Jordi Hereu, stressed that "Amazonas Nexus opens a new stage. It will allow us to open new markets and fulfill our commitment to citizens to prevent the digital divide from continuing to grow and they have access to digital rights, education and healthcare in remote places."