Hispanics want to be a legend and win their third consecutive European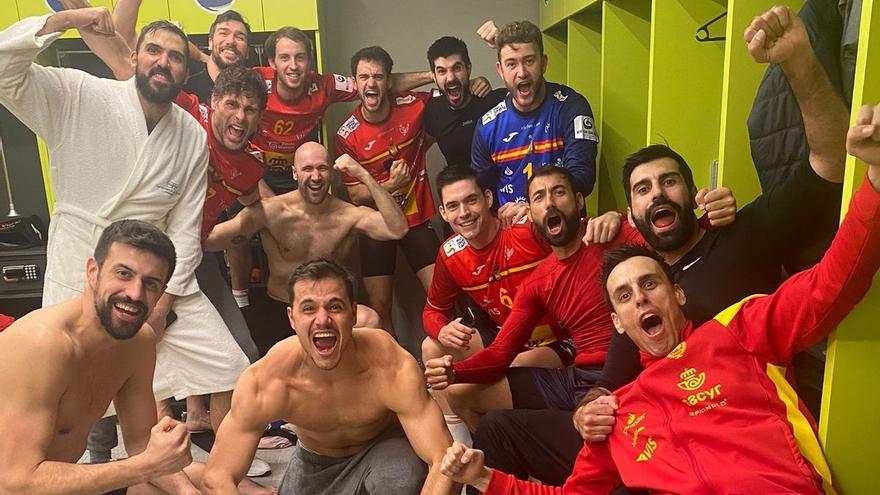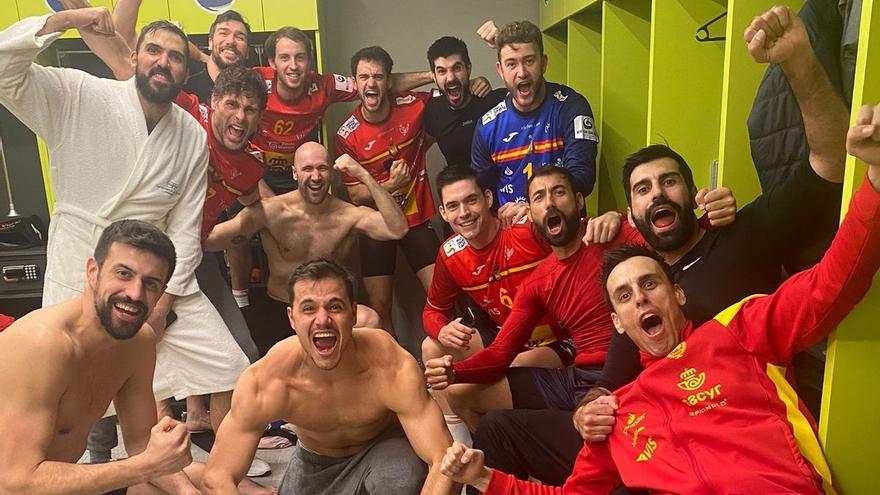 She was not the favorite to win the European Championship, but the Spanish handball team will dispute this Sunday in Budapest (6:00 p.m. TVE-1) a final from which you can emerge as a legend. Nobody had reached four consecutive continental finals before, and in case of hanging the gold, the Hispanics would emulate that almost hegemonic Sweden of the turn of the century -Wislander, Olsson, Lovgren...- who were crowned champions in 1998, 2000 and 2002. Matching that feat happens by precisely beating Sweden, which they already knocked down in the preliminary phase in Bratislava (32-28 ).
"More than equaling Sweden, the remarkable thing is being able to stay up there. They change players and the group stays the same. Whoever comes, the selection is still a family. If when we retire we can say that that group of friends was able to win three times, it would be the milk", explained Gonzalo Pérez de Vargas after defeating Denmark in an exciting semifinal that showed what this group is capable of.
Injuries and withdrawals
Spain faced this tournament without its great captain, Raúl Entrerríos, without its defensive leader, Viran Morros, without another reference such as Julen Aguinagalde and without the injured Álex and Dani Dujshebaev. A full-fledged generational change that invited us not to expect great things from this appointment. But veterans such as Joan Cañellas and Pérez de Vargas have assumed the emotional leadership, others such as Aleix Gómez and Adrià Figueras have taken a step forward and newcomers such as Agustín Casado, Iñaki Peciña and Ian Terrafeta have quickly joined this family that is credited with success.
Some of the blame will be on the coach, Jordi Ribera, who since taking office in 2016 has won two continental golds, a world bronze and an Olympic one. "Jordi is like the tip of the pyramid. He is a bit like the father of all, the one who leads us along the way, "says Ángel Fernández, who endorsed 8 goals against Sweden in the first round.
"We have managed to survive"
That convincing victory against the world runner-up gave a glimpse of the possibilities of a group that had its worst moment against Norway, losing the first 'match ball' to tie the semifinals, but that had its zenith in that penultimate round against a Denmark that he had allowed France to win to face the Hispanics. Bad selection.
"This final comes after a very long journey in which the team has been able to overcome difficult situations and rivals who, as in the case of Denmark, had beaten us in recent tournaments, but the team has always known how to survive", analyzed Ribera this Saturday, who was trying to focus on what was to come: "We played a great game against Denmark, but that's it, that's history. The final is 60 minutes and we must live intensely each one of them. To win we will have to play very well," said the coach.
Jim Gottfridsson or goalkeeper Andreas Palicka - who in the semi-final avoided extra time by saving a shot from the ball with his ass at the last moment - are their most outstanding men, but, like Spain, the Scandinavian team bases its strength on the collective. In the Tokyo Olympics the Hispanics achieved an epic comeback against them to advance to the semifinals, but Pérez de Vargas expects equality: "Those of us who played that match we do not know how we were able to turn it around, because it looked very badand the one we played here two weeks ago was decided because in the difficult moments we were better". So they don't trust it. Spain won't make the mistake of Denmark.
The pillars of a collective success
The confidence of Jordi Ribera
The successes of recent years endorse him, but bringing a team that has lost many of its referents back to the podium shows that the path is clear.
The intensity of Aleix Gómez
Against Denmark he had to play the entire game due to Solé's loss, and he responded not only with 11 goals, but with enormous defensive intensity.
The honor of Joan Cañellas
His mid-distance shot is providential in times of trouble, such as his courage and his leadership in full generational change.
Gonzalo Pérez de Vargas, the wall
In the semifinals he touched 70% of stops in an excellent second half. When he goes into a trance and puts the lock on mode he catapults the team.