HiperDino opens a new tourist shop in the south of Tenerife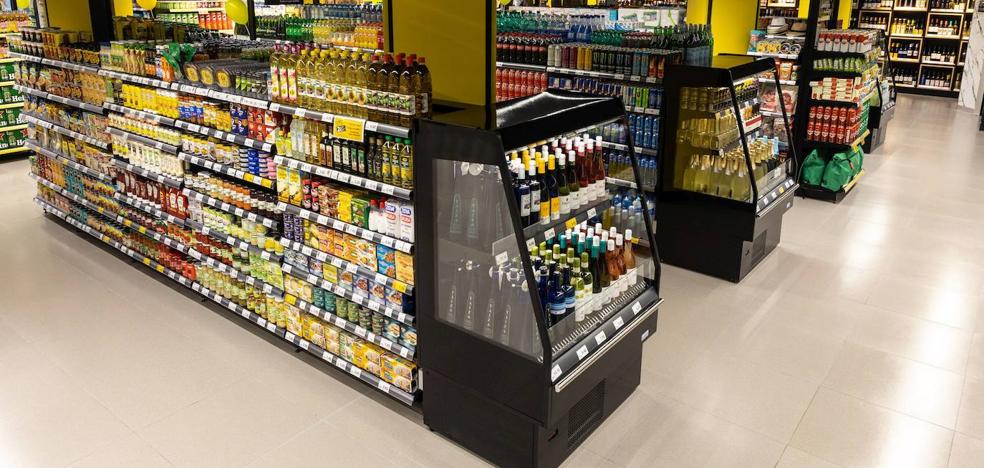 The chain inaugurates a new establishment with a totally improved image, after investing 600,000 euros
HiperDino, the leading chain in the food sector in the Canary Islands and the only 100% Canarian regional chain, has opened a new tourist shop in the south of Tenerife with a totally improved image, for which it has invested 600,000 euros. In this way, it goes one step further in the quality of the service it offers to residents and tourists.
The store, located on Avenida Santiago Puig, in Playa de las Américas, has 325 meters of sales space and employs eight people from the island.
With diaphanous, accessible and bright spaces, inside the customer can find sections such as greengrocers, bakery and winery and areas of products to take away or cold, in addition to a wide variety of references.
Among the most important novelties, the installation of cold walls, a juice and ice cream machine and a terrace outside the store stand out.
Its schedule is, from Monday to Sunday, from 08:00 to 22:00.
With this new opening, there are already 77 HiperDino Express stores that the company has and, for this year, new actions are expected.
About HyperDino

HiperDino is the leading chain in the food sector in the Archipelago and the only 100% Canarian regional chain. Currently, it has 231 stores and works with more than 13,000 references, of which 40% correspond to local suppliers.
In addition, it is the leading company in the creation of jobs with more than 8,000 workers.
Present in five of the eight Canary Islands, it reaches seven of them through the hiperdino.es online store. This channel, created in 2015, has all the products from its physical stores and, among the advantages it brings, the customer receives the purchase the day after it has been made.
Likewise, it has two exclusive preparation centers for online purchases and 34 DinoShop franchise stores.
Through the DinoSol Foundation, it collaborates in solidarity with various actions supporting the social and cultural development of the Canary Islands, and pays special attention to the people who are part of HiperDino.