HiperDino launches its new take away food service 'Como en casa'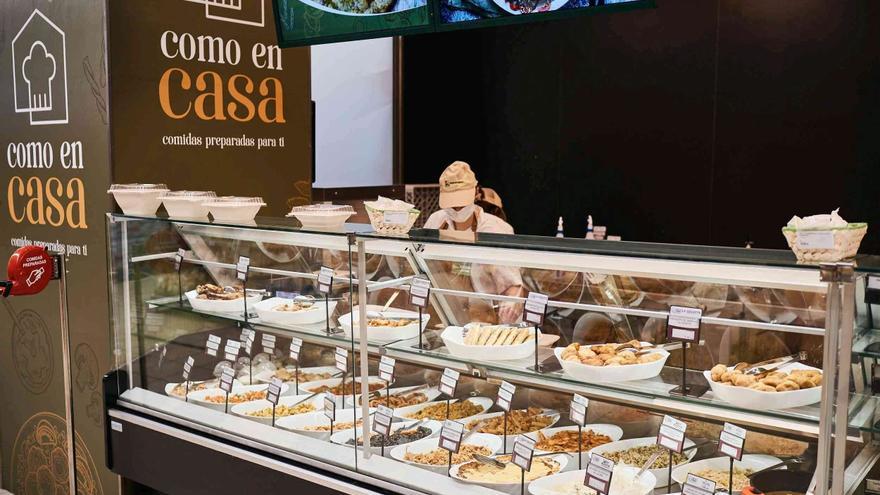 Hyperdino, a leading chain in the food sector and the only 100% Canarian, launches Como en casa, its new take-away food service after joining forces with La Cocotte, El Taller de El Allende, Sabor a Gloria and Bar La Milagrosa, specialists in the market of prepared meals and with a recognized track record on the island of Gran Canaria.
HiperDino's Commercial and Operations Director, Olivia Llorca, explains that "this project aims to respond to the needs of many of our customers, offering them an alternative so that they can consume high-quality homemade food ready to eat." He adds that "the choice of these suppliers is not accidental, since we wanted to have the best offer from expert companies in the sector of preparation of dishes and prepared meals."
30 dishes are part of the daily menu of the new Como en casa service, among which you can find broths, salads, pasta, rice dishes, meat, fish and desserts, among other varieties.
At the moment, this section is available from Monday to Sunday, from 10 a.m., at the HiperDino de Triana store, located on Munguía street with Rafael Cabrera corner in Las Palmas de Gran Canaria.
The chain, in its commitment to this new line of business, is working to continue expanding this service to other stores and to make the leap to other islands.