HiperDino implements the company's second data center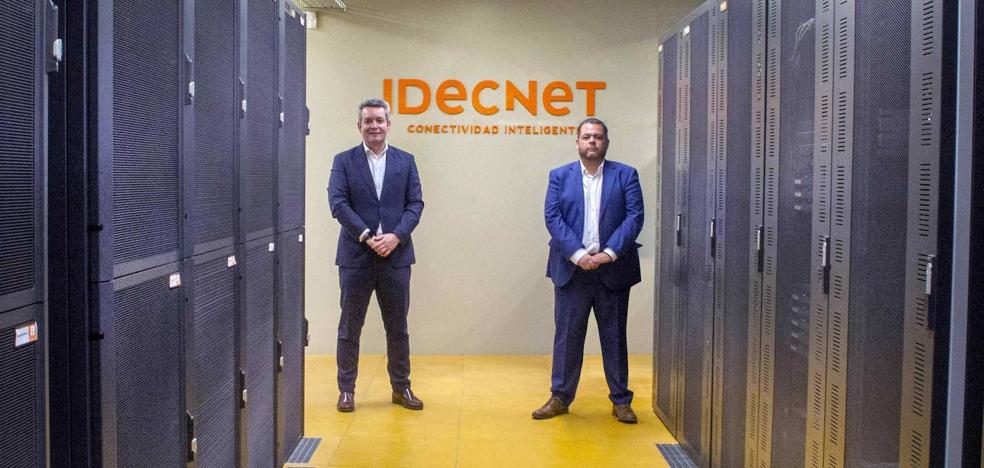 IdecNet will be the company in charge of providing this service for hosting the second data center that the company will have
HiperDino, the leading chain in the food sector in the Canary Islands and the only regional chain that is 100% Canarian, has implemented its second data center, for which it has relied on IdecNet as a provider of connectivity and data center services.
This decision to reinforce the availability and security in the continuity of the company's business is part of the investment of one million euros in computer technology for the automation of part of its logistics center in Telde.
HiperDino's IT director,
Edward Prietoand the director of IdecNet,
Juan Manuel Castellanoheld a work meeting to formalize this service, which will allow systems and data to be housed in a safe and correctly sized environment.
Edward Prieto, IT director of HiperDino, explained that "with the aim of increasing the availability of our systems and company data with all the guarantees of security, connectivity, flexibility and efficiency, we have chosen to open this second data center, which It also allows balancing data processing loads and being prepared for any inconvenience that may arise, as well as guaranteeing our activity. This enables HiperDino to have two geographically separated data centers: the first, installed in Tenerife a few years ago, and now this new one in Gran Canaria. Both are connected with lines of high performance and speed».
The chain has decided to reinforce the high availability of its systems, coinciding with the investment of one million euros in computer technology for the automation of its Telde logistics center

Meanwhile, the director of IdecNet,
Juan Manuel Castellano, thanked the chain for their trust and highlighted that "for more than 25 years we have offered the best service and technology available to our customers. For this reason, the fact that a company like HiperDino has decided to trust us again motivates us to continue working to continue with our policy based on investment in cutting-edge technology and focused on our customers."
HiperDino has decided to trust IndecNet for providing the best technological solution adapted to the needs of the chain.
About HyperDino

HiperDino is the leading chain in the food sector in the Archipelago and the only 100% Canarian regional chain. Currently, it has 231 stores and works with more than 13,000 references, of which 40% correspond to local suppliers.
In addition, it is the leading company in the creation of jobs with more than 8,000 workers.
Present in five of the eight Canary Islands, it reaches seven of them through the hiperdino.es online store. This channel, created in 2015, has all the products from its physical stores and, among the advantages it brings, the customer receives the purchase the day after it has been made.
Likewise, it has two exclusive preparation centers for online purchases and 34 DinoShop franchise stores.
Through the DinoSol Foundation, it collaborates in solidarity with various actions supporting the social and cultural development of the Canary Islands, and pays special attention to the people who are part of HiperDino.