HiperDino allocates 1.5 million to the comprehensive reform of its Tafira store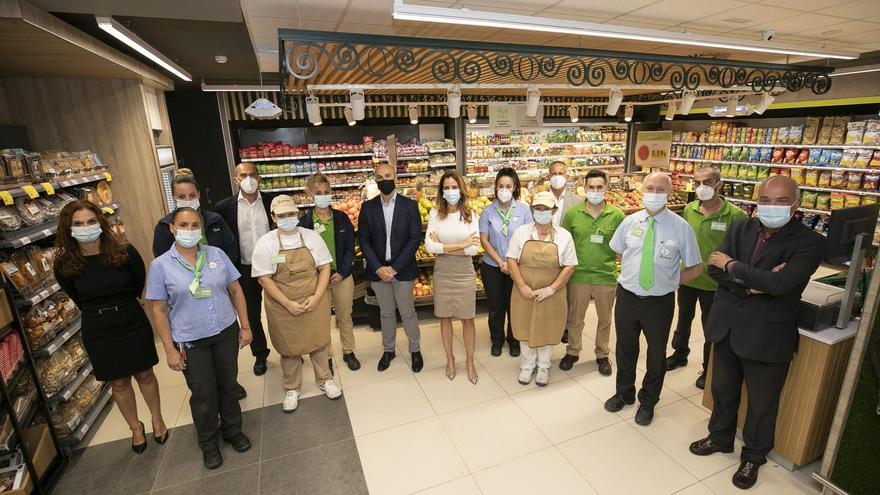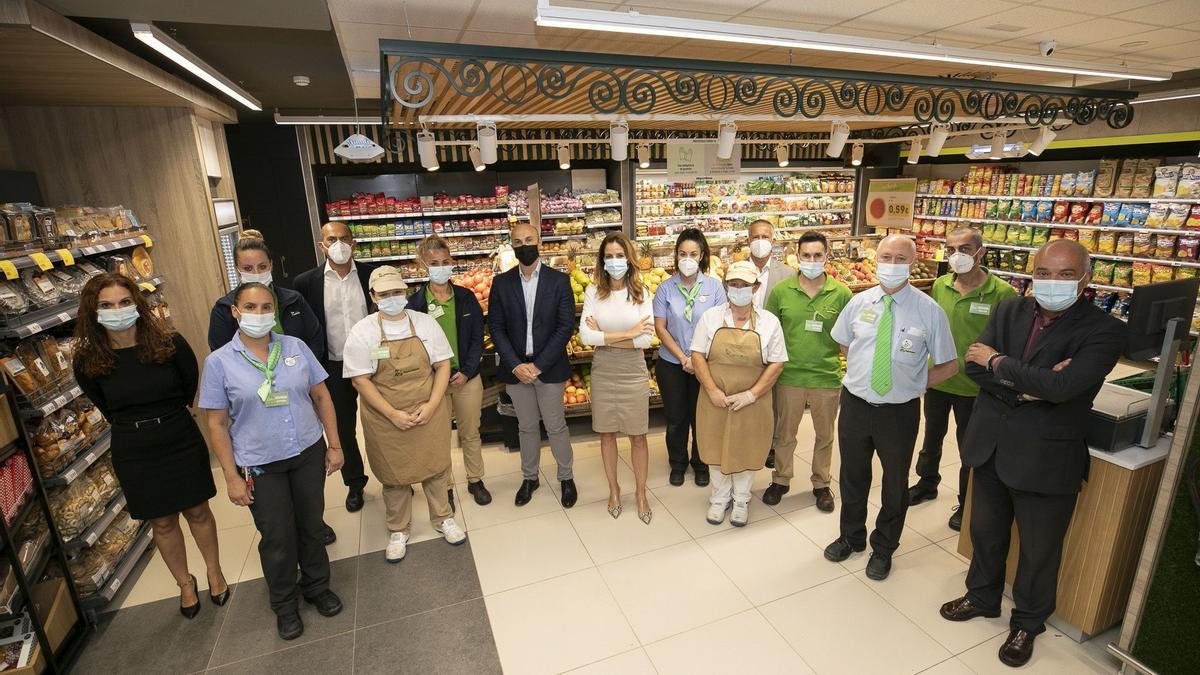 HiperDino, a leading chain in the food sector and the only 100% Canarian regional chain, has allocated 1.5 million euros to the comprehensive reform of its Tafira store in Las Palmas de Gran Canaria.
The Commercial and Operations Director of HiperDino, Olivia Llorca, and the Director of Marketing and Communication, Carlos García, have recently visited the facilities to be with the store team, made up of 30 people, and check the final result of the work.
The establishment, located on the Camino Cuesta el Reventón, s / n, of the Tafira Shopping Center, is from the SuperDino brand and has a constructed area of ​​almost 1,000 square meters, of which 620 correspond to the sales room.
Among the most important novelties are the new sections of ecological products, gourmet and ham corner with cutting service. In addition, a new fresh area has been created in which the customer can purchase delicatessen, butcher and fish products.
Likewise, the new design of the winery has made it possible to implement a greater assortment and, in it, the new gourmet area has been integrated.
Another of the characteristics of SuperDino Tafira is that the greengrocer has been moved to the entrance of the store, accompanied by the new bakery. It also has the new concept and image of perfumery.
For the convenience of customers, the checkout line has been renewed, changing location; improved the entrance and exit ramp of the store, and installed a new elevator for greater speed.
The establishment has been completely renovated, including its facade.
SuperDino Tafira has a schedule, from Monday to Saturday, from 08:30 to 22:00, and offers complementary services such as free Wi-Fi and home delivery service to improve the customer's shopping experience.
About HiperDino
HiperDino is the leading chain in the food sector in the Archipelago and the only 100% Canarian regional chain. Currently, it has 230 stores and works with more than 13,000 references, of which 40% correspond to local suppliers.
In addition, in the leading company in the creation of jobs with almost 8,000 workers.
Present in five of the eight Canary Islands, it reaches seven of them through the online store hiperdino.es. This channel, created in 2015, has all the products of its physical stores and, among the advantages it provides, the customer receives the purchase the day after it has been made.
It also has two exclusive preparation centers for online purchases and 32 franchise DinoShop stores.
In addition, through the DinoSol Foundation, it collaborates in solidarity with various actions supporting the social and cultural development of the Canary Islands, and pays special attention to the people who are part of HiperDino.