Hidalgo entertains the ambassador of Italy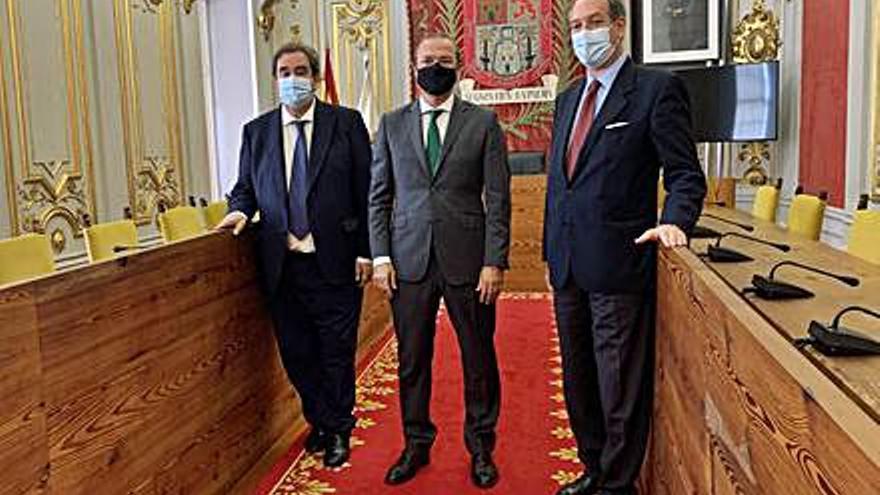 The Mayor of Las Palmas de Gran Canaria, Augusto Hidalgo, met with the new Italian Ambassador to Spain, Riccardo Guariglia, who is on an institutional tour as diplomatic representative after the appointment of Stefano Sannino as Deputy Secretary General of the European Action Service Exterior (EEAS) dependent on the European Commission.
During the meeting, held in the Town Hall in the Plaza de Santa Ana, the mayor told the ambassador of the main historical events of the city and showed the wide artistic collection that the property treasures. Likewise, Hidalgo offered the ambassador the full collaboration of the City Council to facilitate the diplomatic work carried out by Italy in the Canary Islands through the provincial consulate located in the municipality.
Guariglia, who was accompanied by the honorary consul of Italy in Las Palmas, Carlos de Blasio, thanked Hidalgo for his offer and the fact is that the Italian community forms the largest foreign group in the capital of Gran Canaria with 6,108 people residing in the municipality.