Hidalgo comes out with force to conquer the Cabildo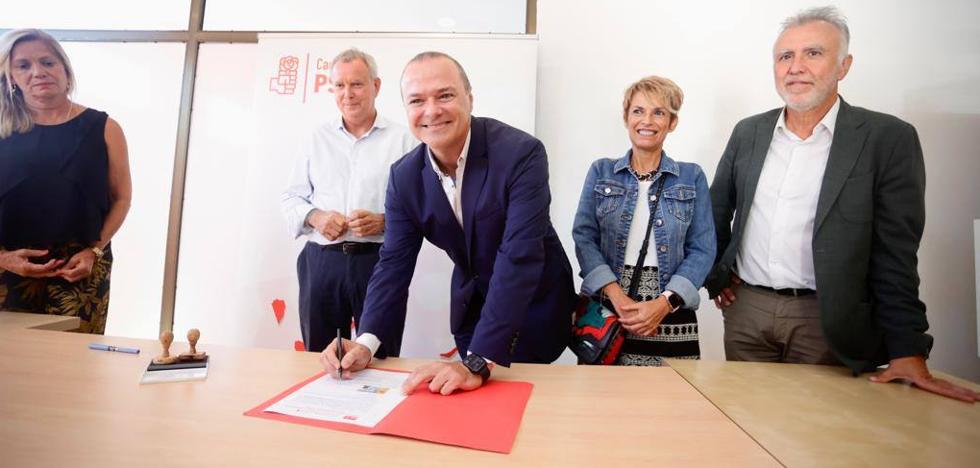 Torres y Franquis, among numerous public and organic positions
Augustus Hidalgo officially launched this Tuesday
candidacy for the Cabildo de Gran Canaria in an act at the party's regional headquarters, accompanied by numerous public and organic officials.
Among others, they were the leader of the Canarian socialists and president of the Canary Islands,
Angel Victor Torresand the secretary of the Gran Canarian PSOE and autonomous councilor,
Sebastian Franquis.
Gone are the times when Hidalgo's battle to lead the party on the island caused a fracture precisely with Franquis and his followers.
In his speech, Hidalgo vindicated the legacy of
Carmelo Artiles and Jose Miguel Perez in front of the Town Hall. He pointed out that among his objectives is that
the island recovers the regional role it has lost.
Franquis and Torres also took part in the act, who were sure that the PSOE would win in the Cabildo.