Hidalgo assures that Las Palmas will act so that there are no immigrants on the street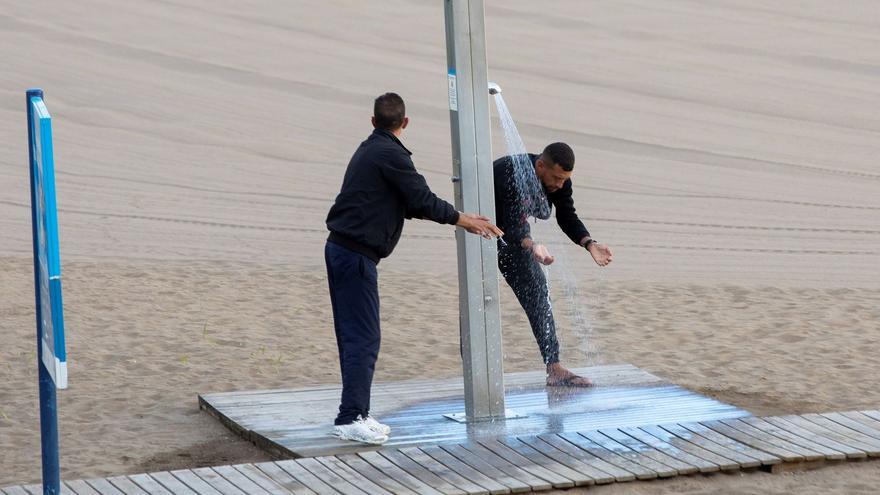 The mayor of The Gran Canarian palms, Augusto Hidalgo, has assured this Friday that the City Council "will act" so that there are no immigrants living on its streets, where a group of 64 people after their expulsion from the Canarias 50 camp.
After visiting the pedestrianization works in the Plaza de España, the councilor of the capital of Gran Canaria stated that after this "disciplinary decision", adopted by the Red Cross for the violent behavior that, according to the NGO, these people showed, they could be arrested and "move to the front line of deportation."
Although he has considered that the situation created in the city "will be resolved", Hidalgo has stated that "it cannot be that other NGOs have to intervene to solve" the problems derived from this situation.
In any case, Augusto Hidalgo has assured that the Consistory "will act so that there is no one on the street"Therefore, since these expulsions or voluntary departures from the aforementioned camp set up by the Ministry of Migration in La Isleta" has been contacted with the Government Delegation in the Canary Islands to request that, or these people re-enter in the host network or they are detained, if they have committed a crime. "
The objective is that "there is no one on the street," stressed Hidalgo, who stressed that the City Council "has managed to reduce the number of homeless people" in the city from 200 to 70.
"After this tremendous effort, it is not possible to allow people to stay on the street, even though it is a temporary situation," he asserted.
The mayor has stressed that the society of the capital of Gran Canaria is "advanced and western" enough to allow people to live on the streets