Herzog explores "the mixture of violence and beauty" of volcanoes in his new film and teaches a course in Lanzarote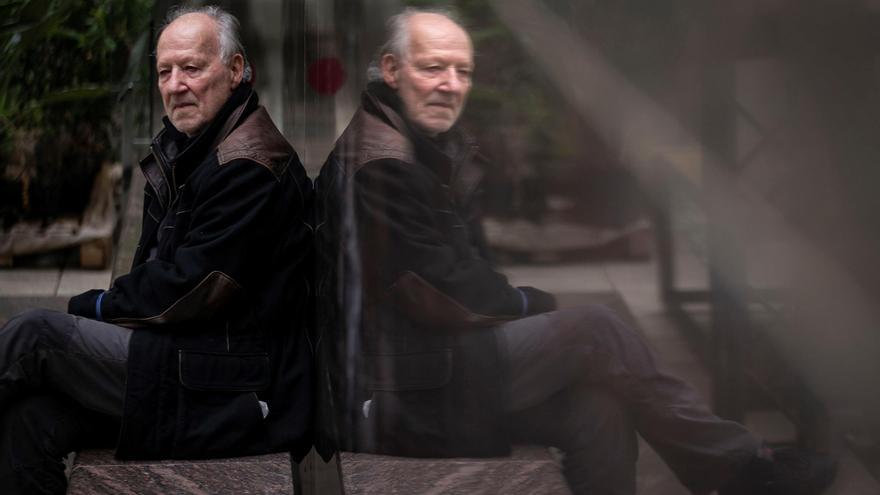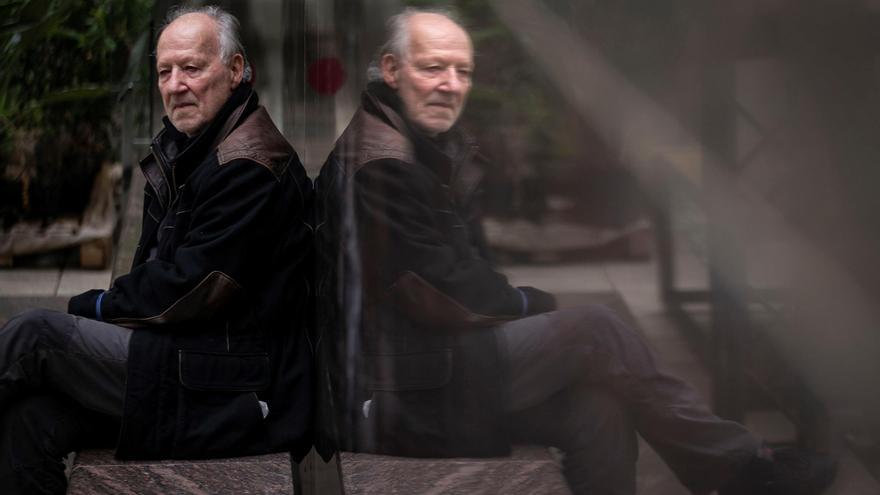 Werner Herzog is one of the filmmakers who has best portrayed the inner fire of the human being in films like "Fitzcarraldo", so it is not surprising that his latest project has to do with another inner fire, the one that "runs under our feet in the form of magma and that can come out at any time. "
The volcanoes fascinate the author of "Aguirre, the wrath of God" for that "quality of spectacle that implies violence and beauty at the same time", said this Wednesday in Barcelona the German director, documentary maker, screenwriter, producer and actor. Herzog made a stopover in Barcelona on the way to Lanzarote, where he will teach a practical film course to a group of international filmmakers.
"We are no longer in time to change the island and go to La Palma, right?", has half-jokingly asked those responsible for the new edition of the Film Accelerator, a traveling program to promote the cinematographic creation of the Catalan production company La Selva.
"You have to be where the story is," added the German director, and in his case it would not be a frivolous pleasure trip to enjoy at the expense of La Palma trees' misfortune, because Herzog's interest in volcanoes goes back a long way and runs deep.
The filmmaker, who made in 2016 a documentary about the power of volcanoes and their links with certain spiritual practices entitled "Into the Inferno", is now turned into a new film about volcanologists Katia and Maurice Krafft, who died after recording more than 300 hours of lava and eruptions.
"They have asked me to make a documentary about his life, but I am not going to do it," he revealed, "I think it will rather be a musical requiem dedicated to the two of them."
"It fascinates me to think that the whole planet is magma that runs under our feet and that it can come out at any time and in any place," he confessed.
The inner storm
A fascination that connects with another of the central themes of his filmography: the uncontrollable storm that human beings can hide inside.
Memorable examples of Herzog's antiheroes are Lope de Aguirre, from "Aguirre, the wrath of God," or Fitzcarraldo, from the film of the same title, both films starring Klaus Kinski.
This latest feature film is legendary, not only for being masterful, but for the tough confrontation during filming between Herzog and Kinski, whose disproportionate outbursts of anger were captured in the documentary "My Intimate Enemy."
At the press conference that Herzog gave in Barcelona today, he could not miss the question about Kinski, to which the director replied: "It is part of my prehistory because the last film I shot with Kinski was four decades ago".
"I do not regret anything we did together because we achieved intensity and a unique experience; yes," he added, with a smile, "all the gray in my hair are called Kinski."
But Herzog is not anchored in the past and, in fact, at 79 years of age, he is very active and, in addition to the project on volcanologists "The fire inside", he is working on his own film and another with his son Rudolph. .
In Barcelona he has a tight schedule and this afternoon he will give a master class at Serializados Fest, a contest dedicated to series.
Series and new formats
In this regard, Herzog has announced that he is planning a fiction series called "Fordlandia" and, although his career has focused mainly on feature films, he is interested in the serial format "because long-distance narrative allows telling certain stories, like the stories of Tolstoy or Dostoyevsky, and it is always more interesting than the ten seconds of TikTok. "
"I am not against new formats or new technologies," he added, "thanks to the internet, many young people have known my cinema and now they are in contact with me."
Kind and patient, despite what you might think watching some of his films, Werner Herzog values ​​the contact with the new generations.
"People make the mistake of confusing my characters with my personality", clarified the director, who will soon travel to Lanzarote to share his knowledge with young filmmakers, give a master class at the Lanzarote Film Festival and meet again with the island in the one that shot in 1968 one of his first films, "Also the dwarfs started small".