Herrera: "We got a difficult point and we are already thinking about the Canarian derby"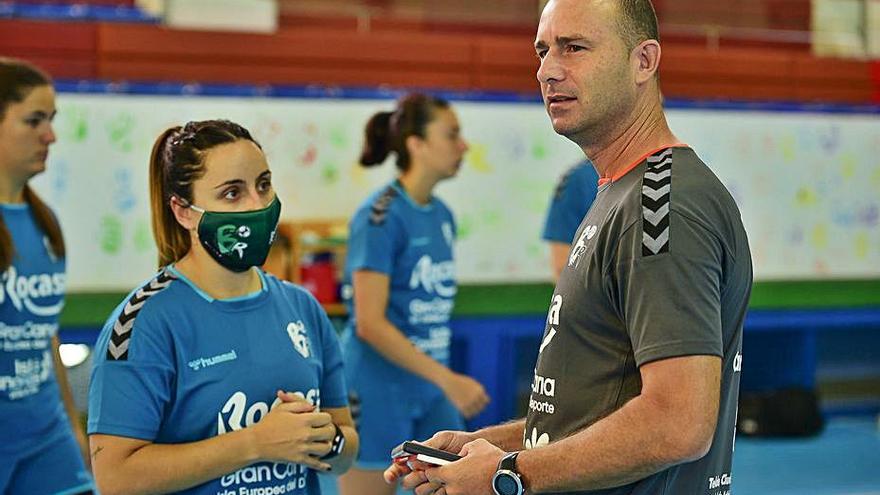 A point with value before facing the Canarian derby. This is how Carlos Herrera, coach of Rocasa Gran Canaria, values ​​the draw that his team achieved against KH-7 Granollers last Wednesday in the game postponed on matchday 6.
"In the end we managed to get a point from a very complicated court, in which we could have won both them and us. I think the tie is just due to the merit of the two teams that were very good and I think we should be happy, since Granollers is a great team and getting points from them is always difficult, "said the coach of the Gran Canaria team.
A draw where the little yellow success in the first half was key to give wings to Granollers. "We did things well in the first half, but we failed to be very successful in attack and that prevented us from going on the scoreboard," Herrera added.
Now his team is already mentalized in the appointment he has on Sunday (12.00, Canary Television) against Salud Tenerife in the Canarian derby in the Guerreras Iberdrola League. "It is time to think about Salud, another great team that we must face in a derby in which I hope we can match both teams and that it becomes, as happened in the first round, into a whole party of the Canarian handball ", stated the Rocasa coach.
Because the fighting spirit is something that Rocasa keeps alive in a season with great challenges. "We will also have to prepare very well, recover and see if we reach 100% on Sunday, which I am convinced that we do, because the girls really want to continue competing," he stated.