Heroes | Sports | THE COUNTRY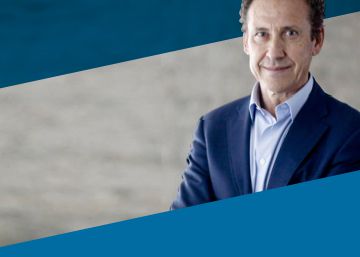 You give up? Do not. We all aspire to win with greatness. Rafa Nadal gets it until he loses. Whatever the result, there is never a reproach, because he who gives everything cannot be asked for anything. A Rafa party is like a theme park of emotions: uncertainty, fear, hope, joy, sadness, fear again … Through all these states we go through an indisputable background security: the one that gives you the knowledge that, whatever happens, our fan pride will have been well defended. There are players with more technique, there are those with more reliable physicists, surely also with more imagination, but nobody with that indestructible head that always finds a stimulus to stop the fall, to forget about exhaustion, to print the faith of the heroes at a stroke impossible. Watching a game of yours is a life lesson that always leaves the same reflection flying: how great the sport is.
What do you work on? Of legend. Maradona is as exaggeratedly Argentine as Gardel, Evita or Che and, like them, has long been a legend. His teammates have the advantage of being dead, he is still alive and kicking. Just watch him walk to know that his life is not being easy, but he steps on a court and happiness is made. His and that of the crowds he summons. He has revolutionized Argentine football again accepting, with his usual bravery, the technical direction of Gymnastics and Fencing, a club that needs a miracle to save the category. They chose well. I saw him doing miracles in 86 in that "one-man team", as the English baptized him. I do not know if it will save Gymnastics, but on each court that visits the two fans they will join to sing: "He who does not jump is an Englishman". More miracle than joining the swollen Argentines, impossible.
Do you want anything else? If all. The characters who achieve extraordinary achievements are human, but they don't know it. They don't work on that hypothesis. Sergio Ramos equaled Iker Casillas the record of presences with the Spanish team with 167 games. Sergio has Tarzan's body because he has worked it and the mind of a king because he has proposed it. The last time Madrid celebrated the Champions League, he appeared at the Bernabéu with a crown. In football I have known a good number of confused egos, which threaten the player's career. Others, like Sergio's, are productive because They put it at the service of self-improvement. There are still six players in the world who have played more international matches than Ramos. They are the perfect excuse for the sense of the challenge that these heroes need to live. He will go after them with a smile on his lips and six bullets in the magazine.
Do you have any idol? If I. It will be that the gods are jealous, because while Nadal, Maradona and Ramos went up to the bright stage of today throughout the week, Cristiano asked us to remember him. He did it in his clamorous way: scoring four goals to Lithuania with his team. Visitor and leaving between applause at 79 minutes, for more signs. As he is allergic to normality, he did it to break another record: he is already the top scorer of the Eurocopa qualifying rounds. If there is someone who works as a hero 24 hours a day, that is Cristiano, a fan of himself who seems willing to beat him even over time. Time! Great theme, because the four characters of the article are not far from the exit door in their respective activities. What will happen to them when they leave? Worse yet: what will become of us?
You can follow EL PAÍS Sports in Facebook, Twitter or subscribe here to the Newsletter.