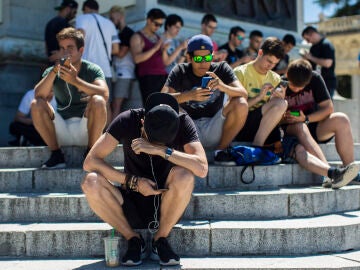 We see more and more aggressions from minors to minors. What is the reason for so much violence? Experts say that it has a lot to do with that "weapon of mass destruction" that is the mobile. This device that has opened up a world to all of us and that helps parents to locate our children at any time, contains, in equal parts, as many wonders as threats.
It is supposed that the early relationship of children with the most violent pornography turns them into consumers of an unnatural type of sex, which includes sadomasochistic, group or any other type of sex, undoubtedly inappropriate for those who are beginning to enter the world of pornography. sex. But I have some doubts.
Do you remember that, for a long time, the cinema was associated with the violence of boys and it was even warned that they could replicate, what do I know, what they saw superheroes do, and jump flying out of the windows? Later, the blame was extended to video games. And now everything is focused on the mobile, where videogames, movies and the most explicit pornography fit.
Beyond the fact that the latter generates many strange youthful behaviors regarding sex, what worries me is that there is also another factor that we do not want to contemplate: hyperprotection. We have hyperprotected our children so much that they think they can do whatever they want. And on top of that, they know that if they do it at a certain age, they are free of responsibility. Everything will have to be reviewed, starting with mobile phones, but doors cannot be closed to the field, nor to technology. And yes, our behavior as "helicopter parents" should be valued, as well as the age at which the children would have to start answering for their actions…