Héctor Alterio: "On stage I have to show every day that it is a premiere"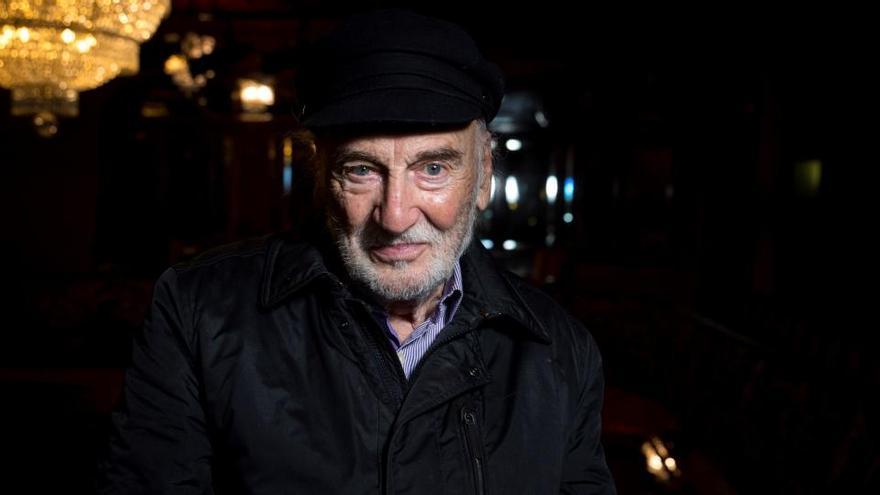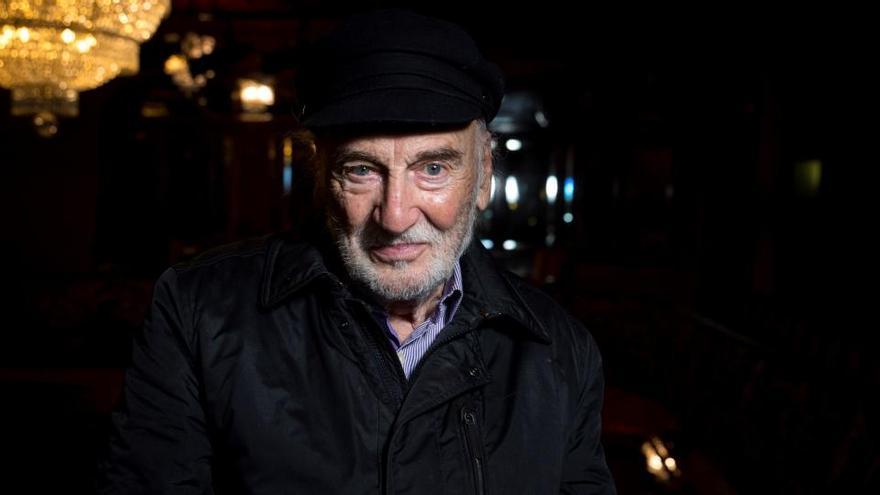 The actor Héctor Alterio returns to the stage with 'Como 3000 años ago', a poetry and music show who has been playing for two years, together with guitarist José Luis Merlín, with whom he wants the public to feel that every day is the "first time" that he declaims them.
A recital that he has performed more than a hundred times, for which a challenge is imposed every night: "On stage I have to show the audience that every day is the premiere"As if for him it was also the first time, the actor who returns, with this tribute to the work of León Felipe, to the Infanta Isabel theater in Madrid from November 6 to 8, said in an interview with Efe.
This is how demanding of himself Alterio (Buenos Aires, 1929) shows that, At 91 years old, he is still at the foot of the canyon willing to go wherever they want to hear these verses. "There is always something different" in each performance, he assures.
Poems that José Luis Merlín accompanies with his own compositions and of teachers such as Joaquín Turina, Joaquín Rodrigo, Ástor Piazzolla or Francisco Tárrega.
"The spectator receives the show very well and that is very satisfying"acknowledges the actor, who affirms that, although it is a collection of poems, he views it as a" character "and interprets it as such." As I have done all my life and the public receives it with a very eloquent silence, "he says .
De León Felipe likes his attitude, "his talent", a poet who began to read in Buenos Aires when he was 15 years old and who he rediscovered in Spain a long time later. An author who "moves" him and with whom he can "learn everything", despite his "contradictions and antipathies has a very special attitude."
A function that for him does not have an expiration date, "as long as he is able to do it, until always".
A show that has been combining with small roles in the cinema without boasting of a prodigious memory. "Memory is a muscle that I have been exercising for years"And to confirm it, he assures that he still remembers the line-ups of the football teams with whom he sympathized" eighty years ago. "
He prefers to wait to see if the audience has changed with the pandemic. "It's all very recent. We have to dress up to go out on the street not with a mask, but with a mask," he says with a half smile without answering.
"What is happening is very serious. We are going to get a painful experience if this situation is prolonged. There are a lot of things that condition me to avoid getting infected, "he says, sadly recalling the deceased and the sick.
"I'm expectant, because I don't know what's going to happen, but I'm not the only one," reflects the actor.
Serene, he does not think of a break that takes him away from the interpretation. "The withdrawal is not in my plans," he points out, "it can come at any time," although he does not set a date. He assures that he does not miss any character he has wanted to play. He is satisfied with his professional career and especially with his personal one.
"I have good and solid friendships. I have just turned 50 years of marriage and my children -the actors Ernesto and Malena Alterio- are doing well in this profession. I'm doing very well in this unstable situation. I can't complain, "concludes Héctor Alterio.