Health will take samples for PCR from more than 20,000 people in 90 schools in Las Palmas de Gran Canaria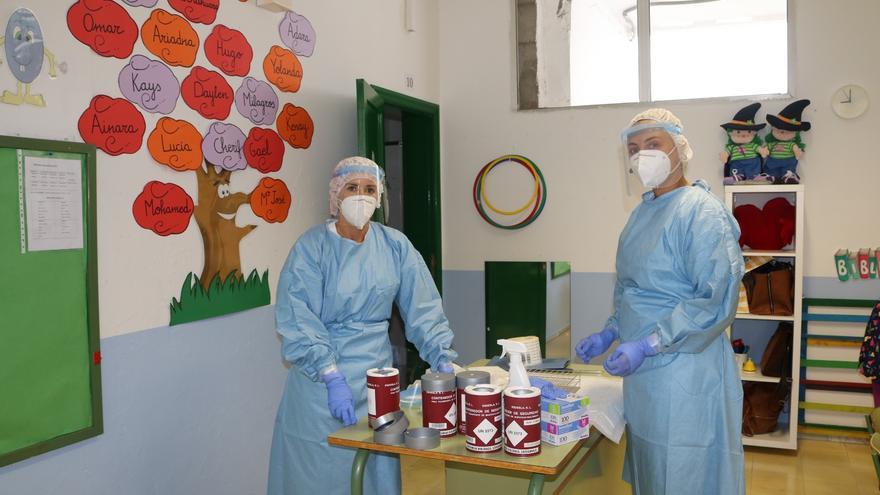 The Ministry of Health, through the Management of Primary Care of Gran Canaria, will carry out the collection of samples for COVID analysis at 90 Infant and Primary education centers in Las Palmas de Gran Canaria, within the school screening that is being carried out since the beginning of the course in the areas with the highest rates of contagion. In this case, in the cities of Reef Y The Gran Canarian palms. This is a coordinated action with the Ministry of Education and is part of the agreements of the Health Emergency Management Committee to control the advance of the pandemic in our autonomous community.
From the Canary Islands Health Service, through the Management of Primary Care of Gran Canaria, it is proposed to detect, thus, possible asymptomatic cases of infected with COVID-19 among the educational community of Infant and Primary of Las Palmas de Gran Canaria and reduce its transmission capacity in the related to school. To do this, a screening of this population will be carried out using RT-PCR.
Is action It will be held in four days this month, the first of them this Thursday, the 8th, and a total of 23 health teams will participate in it that will be in charge of taking oropharyngeal samples from the 20,717 people registered in these 90 schools in the capital grancanaria.
Each of the teams will go to a school every day and will stay in it throughout the morning and on the following days they will change centers. In this way, during the four that the sampling process lasts, the 23 teams will screen all the schools and, with this, all the students and the staff of the center.
To carry out this work, each day there will be 110 nurses and 41 nursing assistants who will travel to the assigned centers to carry out the sampling. The health staff has been reinforced with the hiring of 10 additional Nursing assistants to support in the eventualities that may arise.